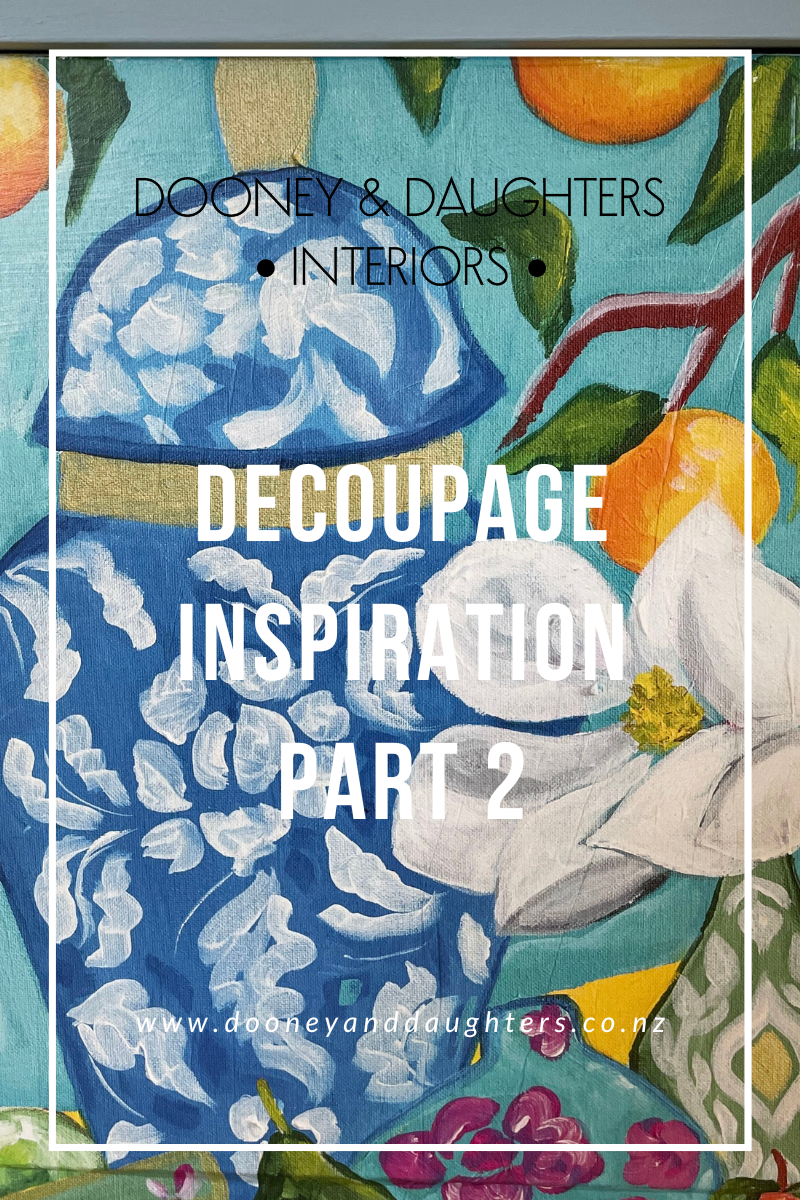 Decoupage Inspiration: Part 2
It should be no surprise that we love the art of decoupage! We have completed quite a few projects over the years and have now compiled more of our favourites into a second blog post.

Make sure to check out our first Decoupage Inspiration blog post here.

We have included projects completed with Mint by Michelle extra-large papers and napkins, two of our favourite decoupage papers.

We hope this provides plenty of inspiration to create your own statement piece of decoupaged furniture.
Tropical Decoupaged Wine Table
For this fun makeover of a traditional mahogany wine table, we used tropical napkins to cover the entire piece. We love how this one came out and can't wait to do another! For the full write up of how we achieved this finish, click here.
Parrot & Toucan Tall Boy
This statement piece has been transformed using two of the Mint by Michelle decoupage papers. By using two papers, the A1 Parrot and A3 Toucan, we have been able to create our own unique design. For more information on this finish, check out our full write up here.
Moody Florals II Hall Table
This hall table was given a soft and romantic makeover using the Moody Florals II decoupage paper by Mint by Michelle. By using lacquer as our glue medium and sealing with a couple of top coats, we created a robust finish on our decoupage paper, always something to consider when doing a table top. For more information see the full post here.
Floral Decoupage Dresser
One of our all time favourite pieces that we have decoupaged! Using four napkins and premium chalk paint, we created our own floral designs across the front of this Queen Anne style dresser. Read our full write up here to see which napkins we used.
David Dresser
Using the A1 Mint by Michelle decoupage paper of the famous David statue from Florence, we completely made over this old dresser. We used premium chalk paint to blend the image and give it an old world feel and updated the handles with discreet solid wood ones. See here for more information on what we did.
Ginger Jars Glory Box
We fell in love with the bright and colourful Ginger Jars decoupage paper by Mint by Michelle and knew it would look fabulous on an old glory box. We love how it came out and can imagine this paper in many spaces from beach homes to play rooms. For more information, read our full write up here.
Further information about decoupage: