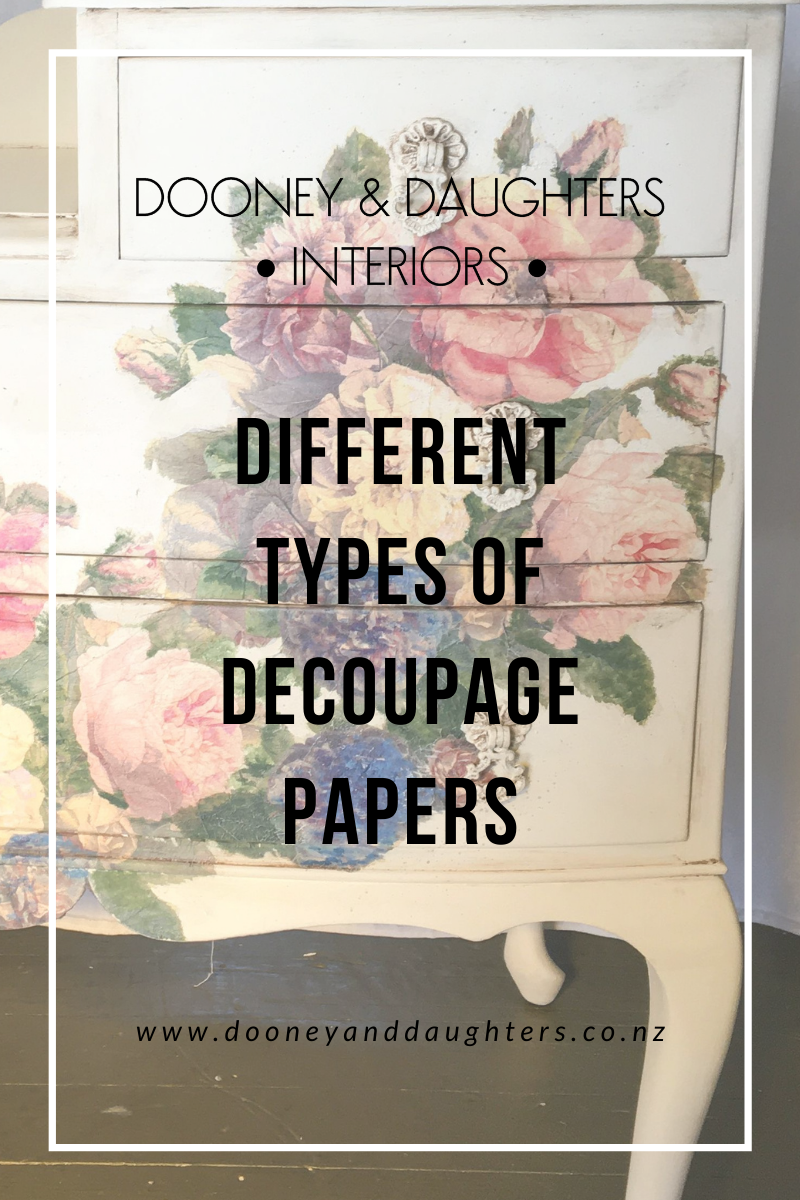 Different Kinds of Decoupage Papers
We get asked all the time about the difference between the decoupage papers and what they should be used for, so we thought we'd jump on here to give a quick overview of them.
Napkins
Napkins are great for decoupaging smaller décor items and larger pieces of furniture. Use them as a solid pattern, or tear them to create your own design. 
They are the most delicate type of paper and are the most likely to tear and crinkle. However, they give a beautiful traditional decoupage finish.
Rice Papers
Rice papers are stronger than the napkins and have been designed for decoupaging. You can also use these on smaller décor items or on furniture.
There are a lot of vibrant designs that could be used as a whole piece. Or tear them to create your own design, this is one of our favourite ways to use rice papers.
Tissue Paper (previously known as mulberry papers)
The mulberry tissue papers are the strongest decoupage papers that we stock and feel more like a fabric. There tend to be large scale designs or images that work really well on furniture.
Because they are stronger, they are great for beginners as you have more play time with them. They are also perfect for hardwearing surfaces like table tops, as they dry very hard when sealed with a few coats of lacquer.
Mint Decoupage Papers
The Mint decoupage papers are designed specifically for furniture. They come in A1 and A3 sizes and are from famous works of art.
These feel similar to parchment or baking paper and are stronger than a napkin. However, you do need to be gentle with them as they can tear. These papers are a great way to create a statement piece of furniture.
Facebook Live
Check out our Facebook Live where we show you the different papers.
Further Training
Make sure to check out our other training posts on our blog, all can be searched by 'category'.