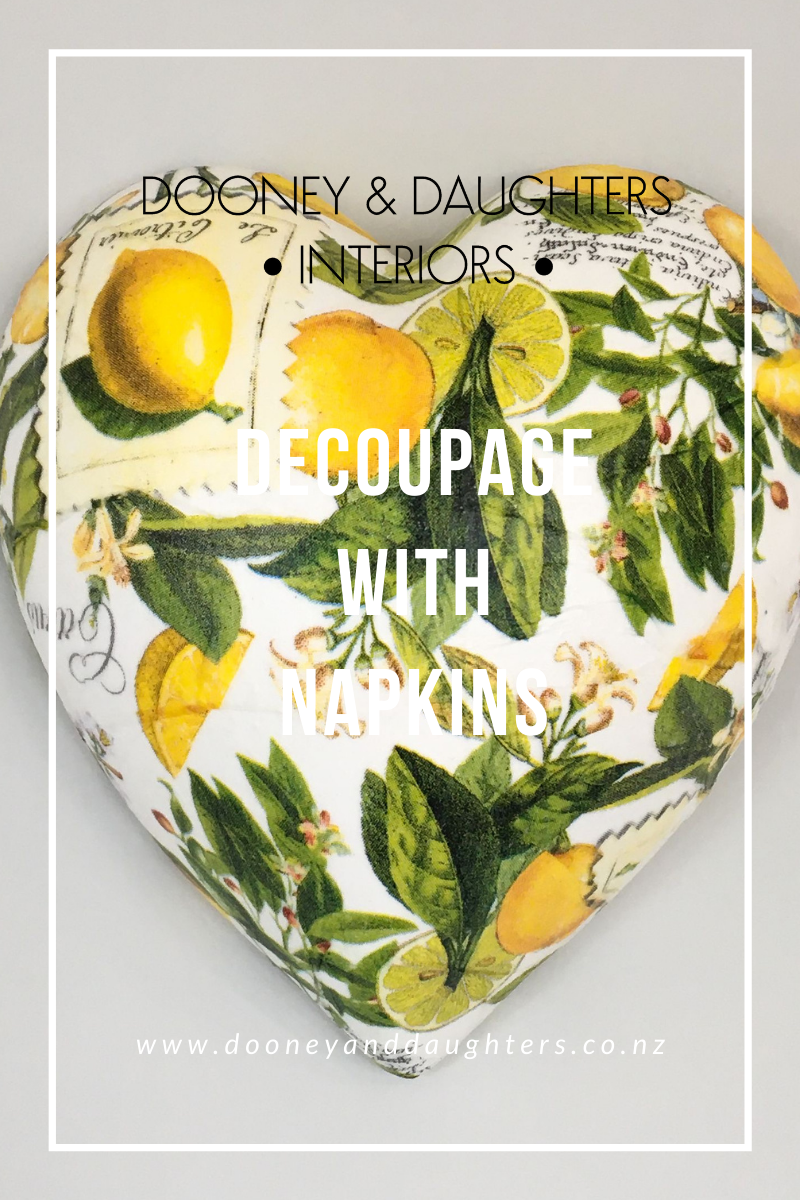 Decoupage with Napkins
For this weeks online training, we demonstrated how to use a napkin for decoupage.
Napkins give a beautiful and traditional decoupage finish. They work well on flat surfaces and because they're so thin, they are also great on curved surfaces like our ceramic hearts, do expect some texture and wrinkles though. Note that this might not be the right technique for those who are perfectionists! 
Shop our decorated and plain ceramic hearts and tiles here.
Preparation:
Prepare your napkins by removing the back layer or two of tissue. You want the napkin to be one-ply of tissue that has the image on it. You do not need to pre-cut your napkin to size.
Glue Medium:
We've talked about this in more depth on this blog post here, but for napkins we recommend using lacquer as it gives a nice thin coat.
You can also use PVA or a decoupage glue but make sure they run off your brush in a similar way to cream. If not, decant and add some water until you get the right consistency.
Having a thin glue medium will help limit bubbles and creases.
Gluing Your Napkin:
Brush your glue medium over the entire piece of your project, making sure to get to the edges.
Position your napkin over your project and gently let it down. Take your time as you can't move your napkin once it's touched the glue.
Without waiting for it to dry, very gently brush your glue over your napkin, starting from the centre and working your way outwards. This will adhere your napkin and help to get any creases out. Make sure to keep glue on your brush while doing this, you don't want your brush to dry out as it can then tear your napkin.
Once fully dry, apply another layer of your glue medium.
Once dry again, sand off the overhang of your napkin. Using your sandpaper, sand away from the centre of the project. You don't want to sand towards the centre of the project as this can lift the edges of your napkin up.
Dust off your project and seal with one more coat of your glue medium, making sure that all of the edges are fully glued down.
Practice makes perfect when decoupaging with napkins, so take your time and enjoy any imperfections!
Facebook Live:
Watch our Live to see a demonstration on a ceramic tile that we can then use as a trivet.
Further Training
Make sure to check out our other training posts on our blog, all can be searched by 'category'.