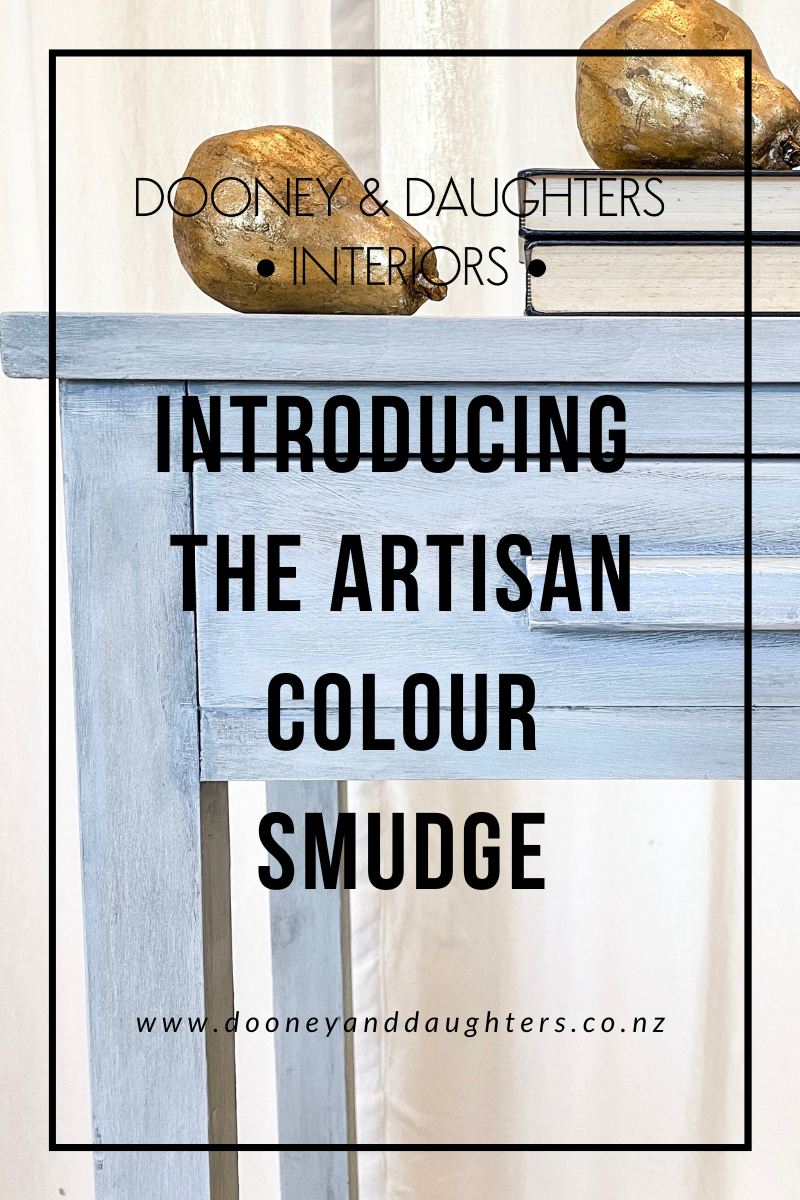 Introducing The Artisan Colour Smudge
We're very excited to introduce the new Artisan Colour Smudge technique created by the team behind The Artisan Company premium paints.
A new way to incorporate multiple colours softly into your paint projects. Draw colour inspiration from your home décor, soft furnishings, outdoor views or art. A great way to create highlights and lowlights using colour instead of wax.
How To Do The Artisan Colour Smudge
Paint in your base colour for full coverage. Paint in large crosses for subtle texture and movement in your paint finish.
Seal with your choice of wax using your natural bristle brush and wiping the excess off with a lint-free rag. You can use clear wax or a coloured wax at this stage.
Apply your first Wet Colour Smudge. Water your artisan chalk paint down by 60%, brush on in sections using your angled detail brush and wipe off with a clean lint-free rag. When wiping the paint off you want to smudge or push it into the waxed paint finish. 
Keep working in sections and layer your colours. You can use one colour or as many as you would like. Work on creating highlights and lowlights, accentuating different places on your furniture.
Create some bolder sections using a Dry Colour Smudge. For this we like to use part of the paint that hasn't had much water added. Brush on in small sections using an artist detail brush, and wipe back with a lint-free rag.
Keep playing and layering until you're happy with the final finish.
Add a touch of a metallic glide (gilding wax) if you want to create a metallic highlight.
Notes:
You don't need to wait for your wax to dry before doing your Artisan Colour Smudge. The paint will set into the wax and will dry together, meaning that you don't need to do another coat of wax.
Play with the strength of your premium chalk paint colours until you get the strength that you are happy with. We recommend starting with 60% water so the paint beads off the waxed finish and then go from there.
Play with how you rag the paint. Push the paint into the wax for a subtler look, or be more gentle when wiping for a more solid look.
Facebook Live Video
Watch this short Facebook Live that we did to demonstrate exactly how to do the Artisan Colour Smudge.
In this video we did a base of Stormy Creek, sealed with clear wax. We then did a mix of Wet & Dry Colour Smudge's with Toulouse and Deep Sapphire.
 Artisan Colour Smudge Inspiration
For more inspiration see the following recipes, we've broken down the steps and tools that are needed to complete these looks.