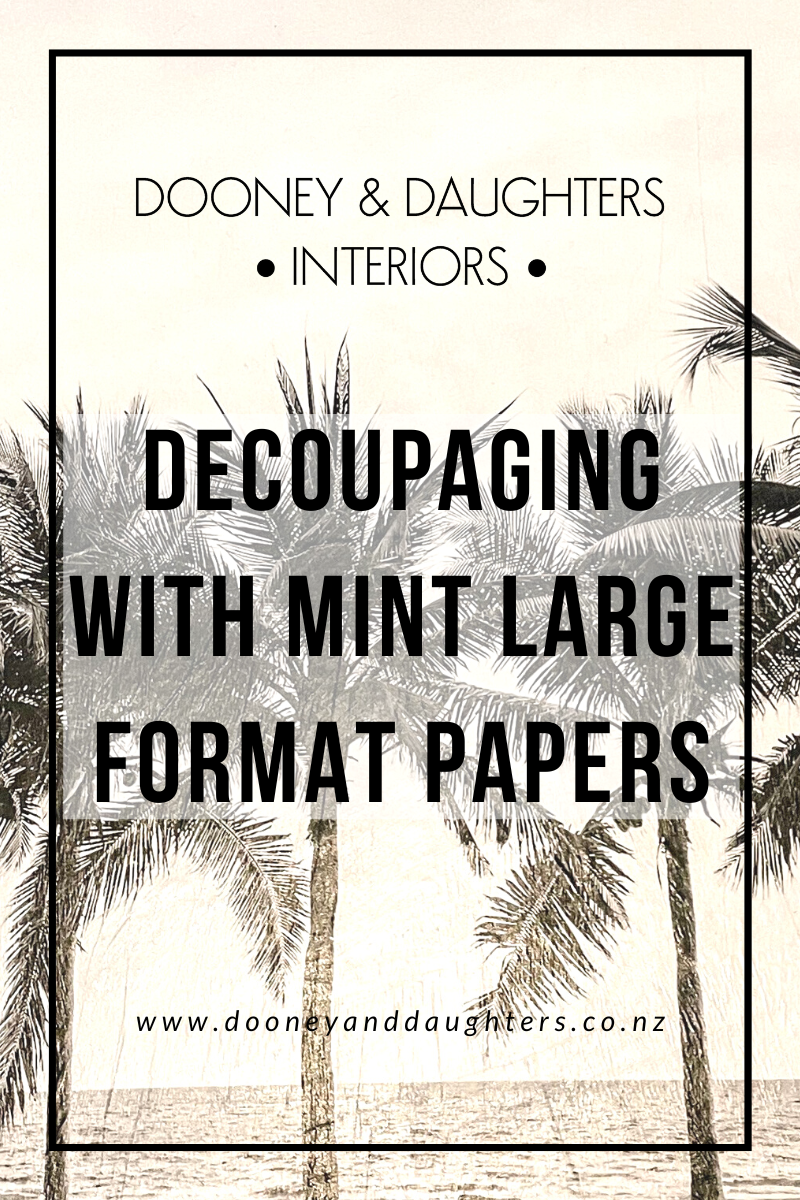 Decoupaging with Mint Large Format Papers
In this blog post we break down how easy and fun it is to use the Mint by Michelle large format decoupage papers.
Available in A1 and A3, Mint decoupage papers are a great way to create a statement piece of furniture that's special and unique to your home.
For this blog post we will show you the steps we took when using the Palm Tree A1 paper on a round table.
Tools that you need:
Step-by-step instructions:
1 - Paint your furniture in a white or light colour using your round brush, paint for full coverage. This is to provide a nice base to allow the colours on your decoupage paper to really pop.
We decided to paint the legs white too, but you only need to paint under the part that will be decoupaged if you don't want the final colour to be white.
2 - Figure out where you will place your decoupage paper and using your flat brush, apply a strip of lacquer and gently place your paper down. Use a ball of glad wrap (clingfilm) to remove any air bubbles.
3 - Work in sections at a time so you can remove the air bubbles as you go. For this table we started at the top and worked our way down, but do whichever way works for your piece.
Painted in Beluga for a white base, the paper is then decoupaged on with premium lacquer, once dry the edges were sanded off for a smooth finish.
4 - Once your paper has been decoupaged down and is fully dry, gently sand off any excess paper to create a smooth edge. Sand in one direction away from your paper so as not to lift up any edges.
5 - Seal with another one to two top coats of your lacquer using your flat brush to give a durable finish.
The top was sealed with two top coats of lacquer to give a durable finish.
Top tips:
Take your time when applying your decoupage paper.
Decoupage tends to have bubbles and wrinkles, embrace them! However we do recommend transfers for those who are perfectionists.
Using a darker colour under your paper can make the paper look muddy, we always recommend painting a white or light colour underneath and then bringing your colour up to your decoupage paper once you have finished.
Wash your brush with olive soap after using lacquer to keep the bristles nice and soft.
Further information about decoupage: