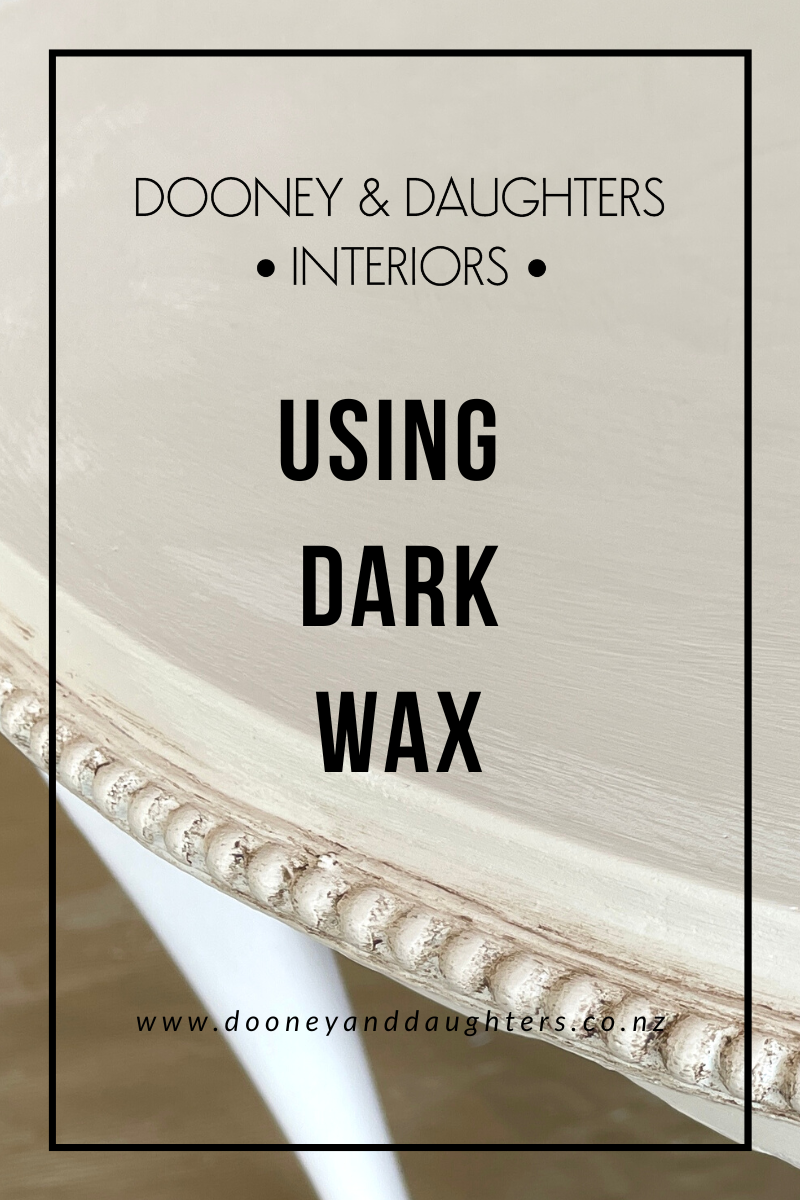 Using Dark Wax
Using dark wax over your chalk painted furniture can be scary at first but it provides a beautiful finish full of warmth, age and patina.
Dark wax by The Artisan Company is designed to seal your chalk painted finish and provide a warm, golden colour. Perfect for use on rustic and French inspired painted pieces, use dark wax to create shadows and depth.
What does Dark Wax look like?
Dark wax is a dark brown wax reminiscent of old shoe or furniture polishes! Soft like our clear wax, it has a deep golden brown tone for those who are wanting an aged or French finish.
What can Dark Wax be used on?
Use dark wax on your chalk painted finish to seal your chalk paint while also providing a decorative effect.
You can use dark wax on raw wood and antiques to seal your timber finish and provide warm golden tones.
Applying dark wax with a small natural bristle brush as we wanted to concentrate the dark wax on the added moulding.
How to use Dark Wax
Apply using your natural bristle brush (we love the Staalmeester 3600 brush) and wipe back the excess with a lint-free rag, just the same as applying clear wax.
You do not need to apply an undercoat of clear wax first when using The Artisan Company dark wax, like you do when using other brands.
We recommend applying in small sections to really control the depth and tone of your dark wax. A drawer front or leg tends to be a good size.
Note that the longer you leave your dark wax to sit on your chalk painted finish, the deeper it will be.
The finished result with our dark wax. This table was painted in Just A Hint chalk paint and sealed with clear wax. The dark wax was applied to the added Efex moulding to create shadow and depth.
Dark Wax tips & tricks:
Use super fine steel wool to blend in a circular motion if your dark wax finish has gone patchy.
Your super fine steel wool can also be used to 'pull' your dark wax finish back to create highlights.
If you have gone too far with your dark wax or have got it somewhere you didn't want it, use some clear wax on a rag or your brush. Rub your clear wax in and it will act like an eraser.
You don't need to use dark wax all over, instead use it around handles, edges and carved details to create shadows and depth. And then seal the rest with clear wax.
Wash your natural bristle brush with gentle soap (we love using Olive Soap) to keep the bristles clean and conditioned.
We ended with a touch of gold gilding wax in Forgotten Gold Glide to highlight the moulding and play off the shadows of the dark wax.
Further information:
We have further chalk painting blog posts covering everything from the basics through to creating your own coloured wax and more!
See all of our chalk paint blog posts here, and our short how-to videos here.