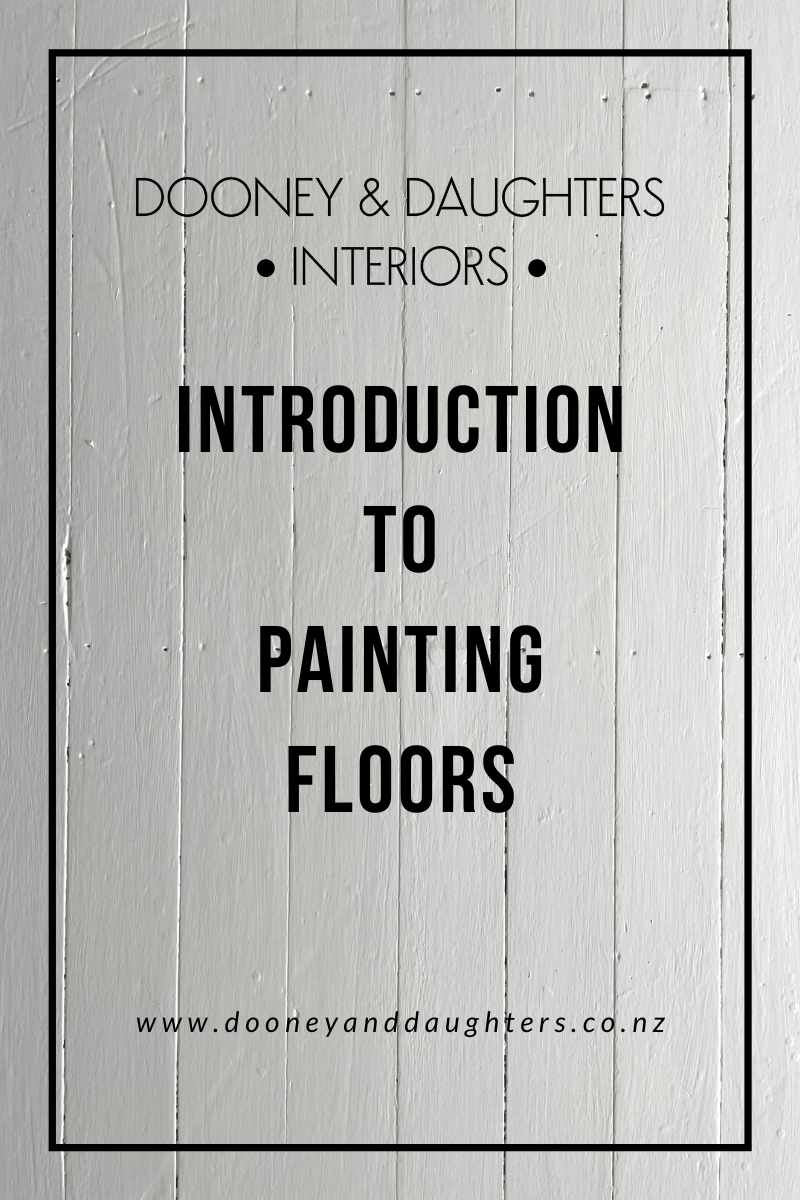 Introduction To Painting Floors
We love painted floors here at Dooney & Daughters and have painted floors in our Auckland shop.
For many painting your floors is a great way to freshen up a space and add some colour into a room. Using The Artisan Company premium chalk paint is an easy and fast way to update wood, laminate and even tile floors.
Why paint floors?
Painting floors is a great way to refresh tired laminate, tile or wood. It is a faster and cheaper option than replacing floors and it is another great way to inject colour and personality into a space.
The beauty of painted floors is that you can easily touch up any scuffed or damaged areas, or you can update and change the colour whenever you want - you're not locked into your decision for the next 20 or more years!
Why use premium chalk paint to paint your floors?
The Artisan Company premium chalk paint is multi-pigmented and, at 20sqm per litre, it has fantastic coverage.
Premium chalk paint requires little prep, simply clean your floors and remove any flaking bits, and paint for full coverage. To seal use two coats of Premium Lacquer. The lacquer is hard wearing, fast drying and quick to apply.
With little smell, premium chalk paint and lacquer means that you can complete your project while still living in your home. And as it's hard wearing, you don't need to worry about pets, shoes or furniture on your floors.
For further information on painting your floors: