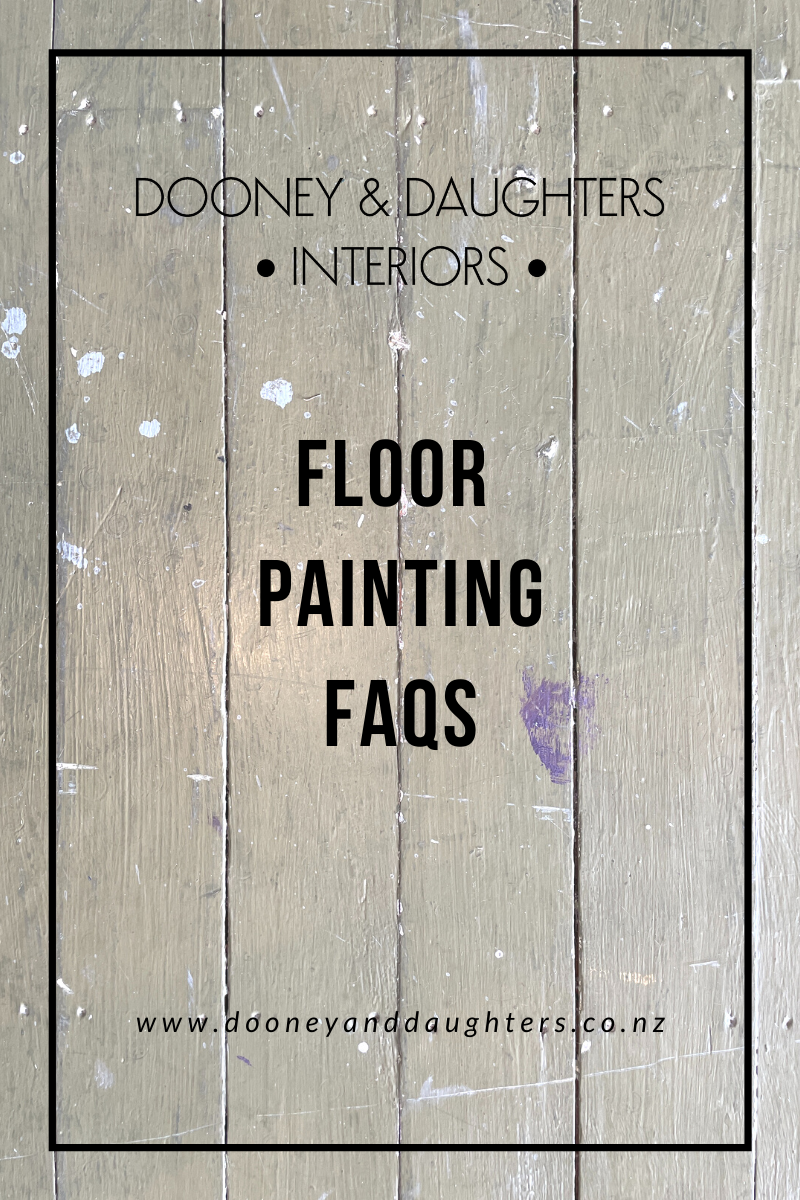 Floor Painting FAQs
In this blog post we answer all of your most frequently asked questions. We will continue to add to this and as always, if we haven't answered something, please get in touch.
Can I use Velvet Luxe to paint my floors?
Yes you definitely can! This is a great option if you need to use your floors before you can lacquer.
For shiny surfaces, like tiles, we do recommend using premium chalk paint though.
What is the coverage?
Premium chalk paint and premium lacquer cover 20 square metres per litre.
How do I calculate square metres?
Measure the width of your room and times it by the length of your room.
E.g. A room that is 5 metres wide by 10 metres long would be 50 square metres.
What floor surfaces can I paint on?
Premium chalk paint is designed to adhere to most surfaces. You can paint hardwood floors, laminate, tiles and concrete. If you're unsure, please get in touch and we can help you.
What do I need to paint my floors?
You will need paint and lacquer. A cutting in brush, a large flat brush or roller, a can opener, slica to protect your tin and olive soap to wash up.
Download our checklist to make sure you have everything ready to go!
What prep do I need to do?
A big benefit to using premium chalk paint, is that there is minimal prep to do.
Sand off any flaking paint or polyurethane and make sure that nail heads are banged in and staples removed.
Vacuum and mop your floors to remove all dust, and then you are ready to start painting!
What colours can I use on floors?
You can use any of the 67 colours when painting your floors. We recommend narrowing your selection down and then testing with some project pots to make sure you get the right colour. 
We are more than happy to help you with colour selection too.
How do I look after my floors once they've been painted?
We recommend being careful with your floors for the first week while the lacquer fully cures and hardens.
You can vacuum and sweep your painted floors like normal. When mopping floors use a very gentle soap in warm water.
If you have chairs that get moved a lot, putting felt on the bottom of the chair legs can help protect your floors from being scratched.
Can I repaint my floors if I change my mind?
Yes you can!
We paint our workshop floors every year as they get covered in paint and we like to change things up. It is the exact same steps to repaint.
Can I do it myself?
Definitely!
Painting your floors with premium chalk paint is easy. Simply through on some music or a podcast and roll or brush your paint and lacquer.
To see just how easy it is to do yourself, check out our How To blog here or watch our video here.
For further information on painting your floors: