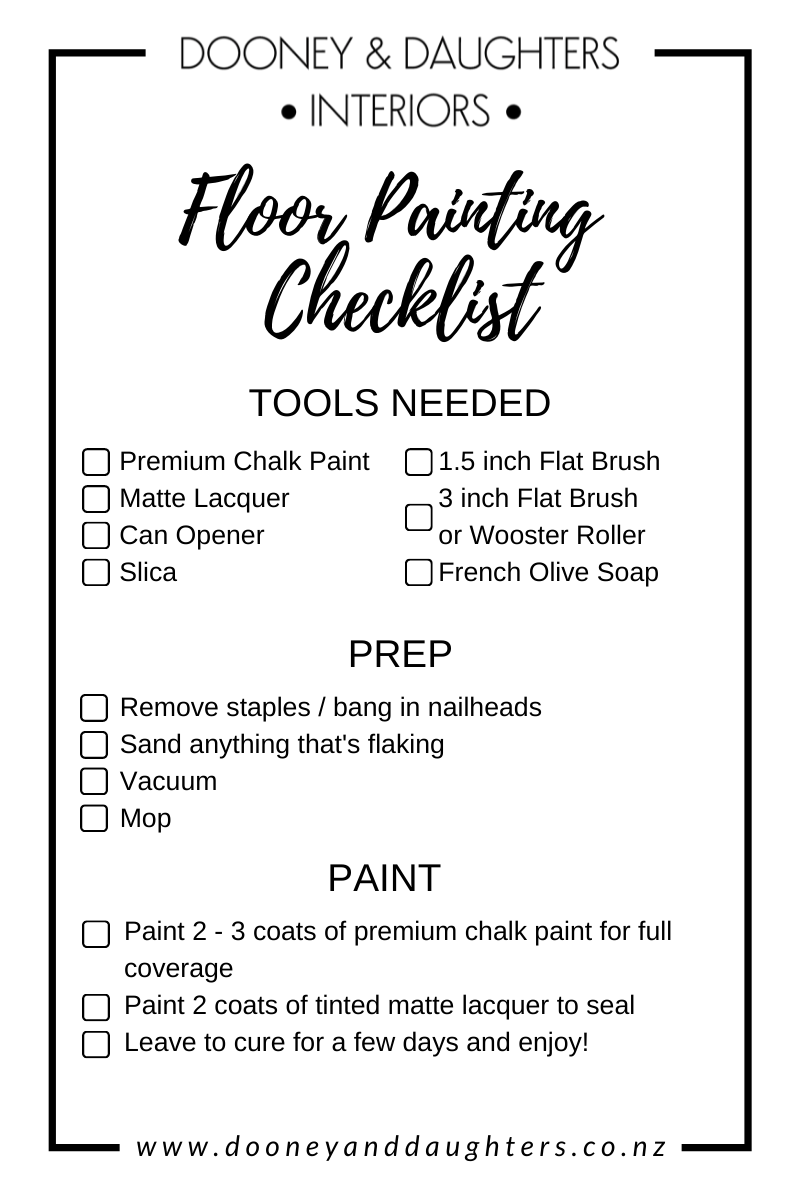 Floor Painting Checklist
We've created a simple checklist to use when painting your floors!
Once you have chosen your paint colour and your paint has arrived, it's now time to start. Our checklist covers the the tools you need, the prep you need to do and the steps to take when painting your floors with premium chalk paint.
For a PDF version that you can print, click here.
For further information on painting your floors: