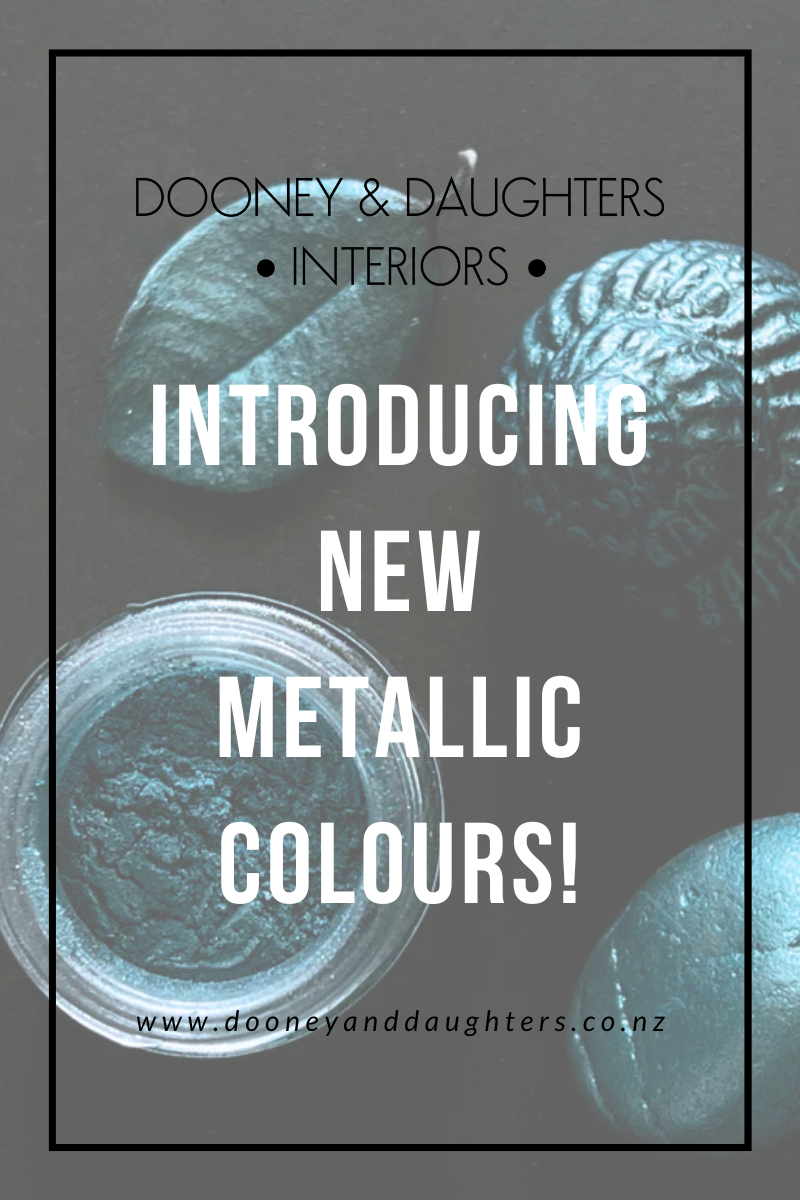 Introducing New Metallic Colours!
We're very excited to be able to reveal two brand new metallic concentrate colours from The Artisan Company!
Both beautiful metallic concentrates can be used as a full pigment paint or as a metallic glaze, making them a perfect addition to our current range of beautiful metallic colours.
After Midnight
Is our shimmery black metallic concentrate. Mysterious and glamorous, carefully crafted with multiple blends of luminous pigments for an alluring metallic black with beautiful dimension. A versatile metallic concentrate for both furniture & decor. Perfect for adding a bit of understated glamour into your space. 
Colour suggestions for under After Midnight:
For more of a charcoal black, try using Clubhouse Grey Premium Chalk Paint or Old Espresso as a base.
Use Carbon Black as a base for the deepest version of After Midnight.
Kingfisher Secrets
Is our captivating and striking "tealy blue" metallic concentrate. A luminous blue beautifully named after a Kingfisher because of its ability to shine and shadow. Elevate your space by drawing the eye to this stunning blue, on either furniture or decor.
Colour suggestions for under Kingfisher Secrets:
Deep and beautiful with Obsidian Blue or Carbon Black as a base.
For a lighter version try using over Toulouse.
Works well with colours like Tropical Lagoon or Peacock.
Further Information:
For more information on how to use the Metallic Alchemy range see our other blog posts and how-to video tutorials.