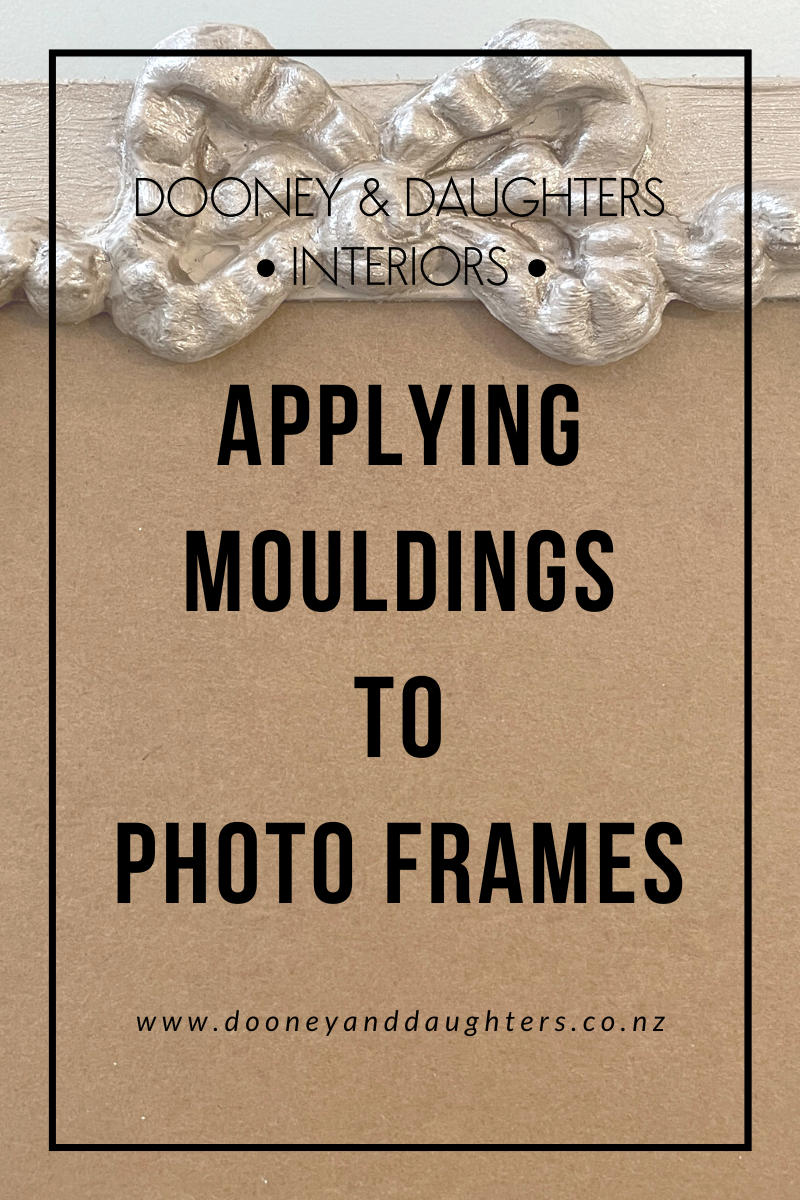 Applying Mouldings To Photo Frames
In this blog post we will show you step-by-step how to apply an Efex moulding to a photo frame.
 We love how using mouldings adds extra detail to a simple photo frame. Once painted you can add depth with dark or coloured waxes, or highlight using a gilded wax. They're a great way to create a personal frame that holds your special memories.
Tools Needed:
Instructions:
Choose your Efex moulding making sure that it will fit your frame. Efex mouldings are made of latex and are bendable so you can adjust or cut it to fit.
Once you have decided on the placement of your moulding, draw an outline of your moulding onto your frame using pencil.
Apply your contact adhesive to your pencil outline and the back of your moulding.
Allow to sit for up to 10 minutes or until the contact adhesive feels tacky (follow your glue manufacturer instructions).
Apply the moulding to your frame, pressing hard so all edges are down.
Wait for 10 minutes for the adhesive to dry and then paint like normal!
A: Tools needed.

B: Drawing the outline of the moulding onto my frame.

C: Applying the contact adhesive.

D: Waiting for the contact adhesive to become tacky.

E: Sticking the moulding on, making sure all edges are firmally stuck down.

F: Ready to paint.
Top Tips:
Use pencil or chalk when outlining your moulding. Ballpoint pens may leave and indent and permanent markers can bleed through your paint finish.
Decide on placement before applying your contact adhesive as it is hard to remove.
Wipe any spills as soon as possible.
Keep the cap of your contact adhesive clean so that it doesn't glue itself together!
Finished and painted mouldings on our photo frames.
More Information:
See our blog posts and video tutorials for more information on how to use Efex mouldings.