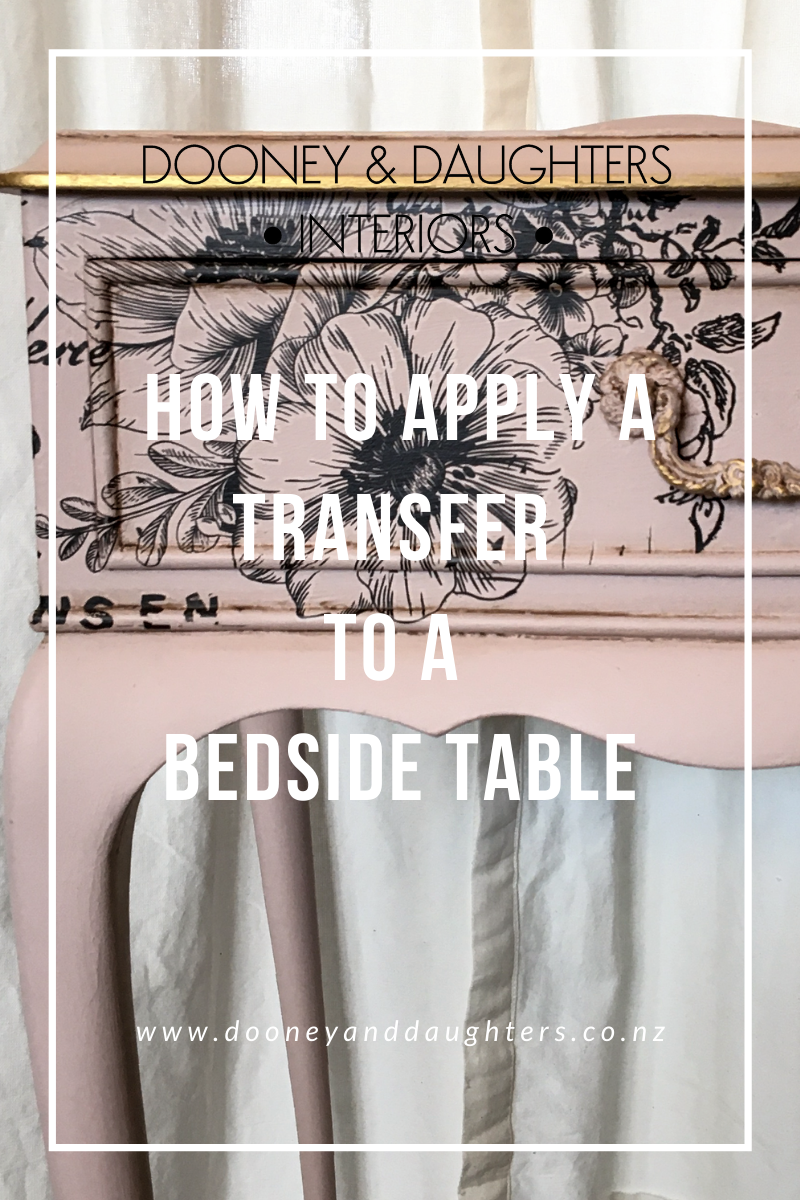 How To Apply a Transfer to a Bedside Table
Following on from our last blog post about transfers where we talked about the basics of transfers, this week we demonstrated how to put a transfer onto a bedside table.
Applying a transfer to a piece of furniture involves the same steps as detailed in our first transfer blog post, but there's a few little tricks to get the transfer to curve around a leg, around the side, or over a drawer opening.
Tips & Tricks:
Decide where you will place your transfer before taking the backing off.
Use painters tape to hold your transfer in place while you are rubbing it on.
Start from the front and/or a flat section and then work your way around a curve etc. For this bedside we started in the middle of the drawer before taking it up over the curved details and drawer opening, and then we took it around to the side.
Use your transfer tool or stick to make sure the transfer gets right into the edges before going over any details.
Once it is on, run your fingers over the transfer to make sure every edge is stuck down.
Use a flat tool (e.g. a craft knife or flathead screwdriver) to gently 'cut out' your drawer opening. You want to 'press' it out instead of running your tool along the opening as this may cause it to tear.
Once you have cut the drawer out, use your fingers to press all edges back down.
When you have finished, seal like normal with wax or lacquer.
Checkout the finished bedside here to see exactly what we did.
Facebook Live 
Watch our Facebook Live to see this in action.
Further Training
Make sure to check out our other training posts on our blog, all can be searched by 'category'.