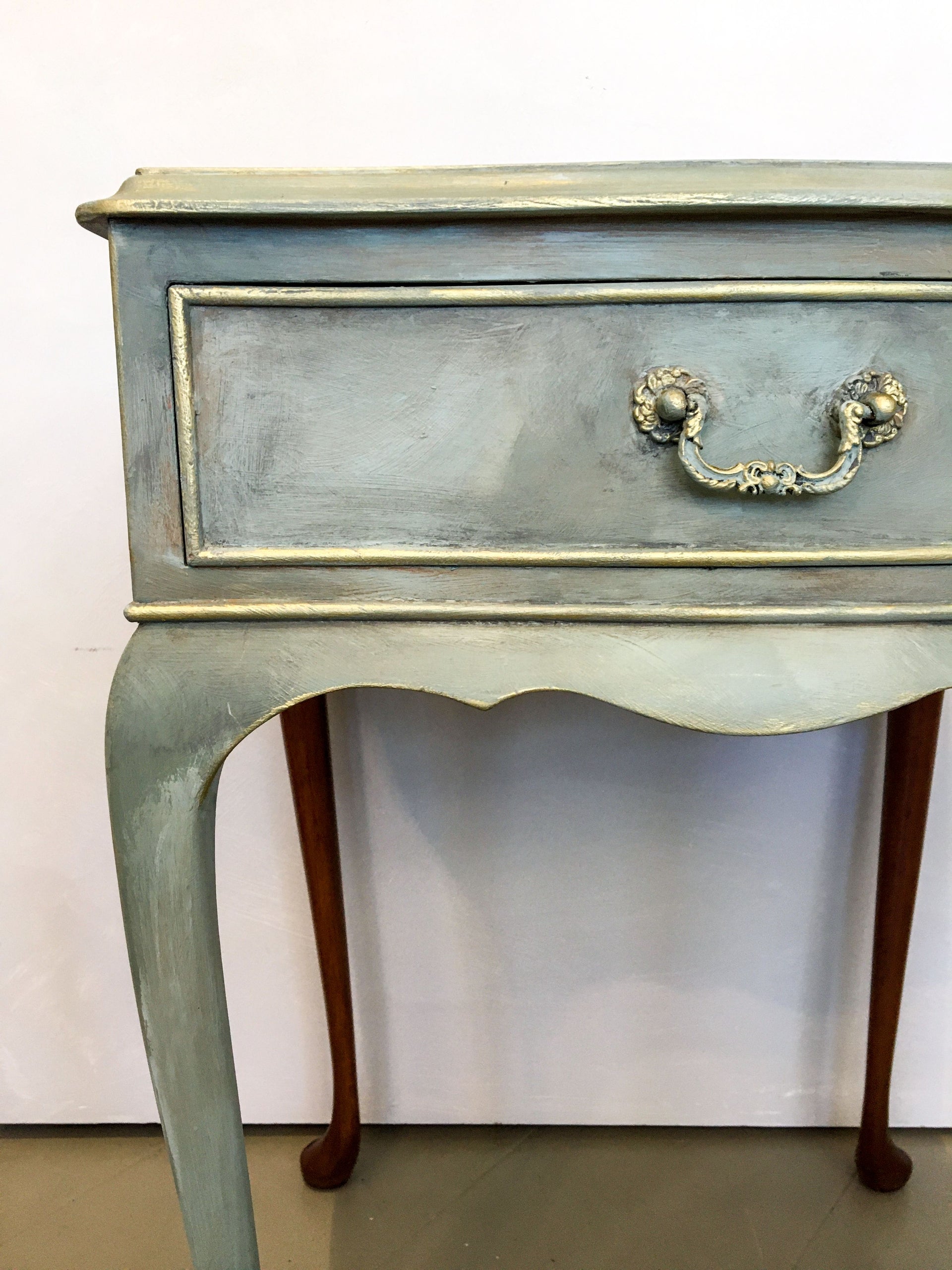 VIP Night with The Artisan Company
We had our first VIP night on Wednesday and it was a great success!
We were very lucky to have the team from The Artisan Company join us to help celebrate the launch of their new premium chalk paint. They did a mini-Masterclass for us which was wonderfully informative and inspiring. I think it got all of our creative juices flowing again!
Dorophya from The Artisan Company demonstrated how to do a wonderfully aged and textured finish on what was previously a highly varnished mahogany bedside.
Firstly, she painted in Duck Egg using the pro-hybrid round brush. She painted in all directions creating lots of texture onto a flat finish. She then mixed in some Rubbed Sage and blended while still wet.
Once the first coat was dry, she went back and touched up any bits that needed a second coat. She introduced some Dusty Millar at this stage too, blending all three colours together.
Once dry Dorophya then created layers of coloured wax. The first layer was Tahr, this was a lighter coloured wax (i.e. it had a higher ratio of clear wax to paint), and she brushed this out with a natural bristle brush, so that it had quite a thin layer.
She then created a stronger Urban Loft coloured wax and applied it to different areas for shadow. And finally a Firefly coloured wax which she dotted here and there to add some interest and highlights - once on the orange blended into the other coloured waxes for a wonderfully subtle effect!
She then finished with some gold gilding wax to highlight the edges and handles. She mostly used her fingers for this but did demonstrate using the angled brush to create a thicker band of gold and then used steel wool to pull the gold back to create a burnished look.
This was a great night and it truly left all of us inspired. We can't wait to host more of these special events in 2021!