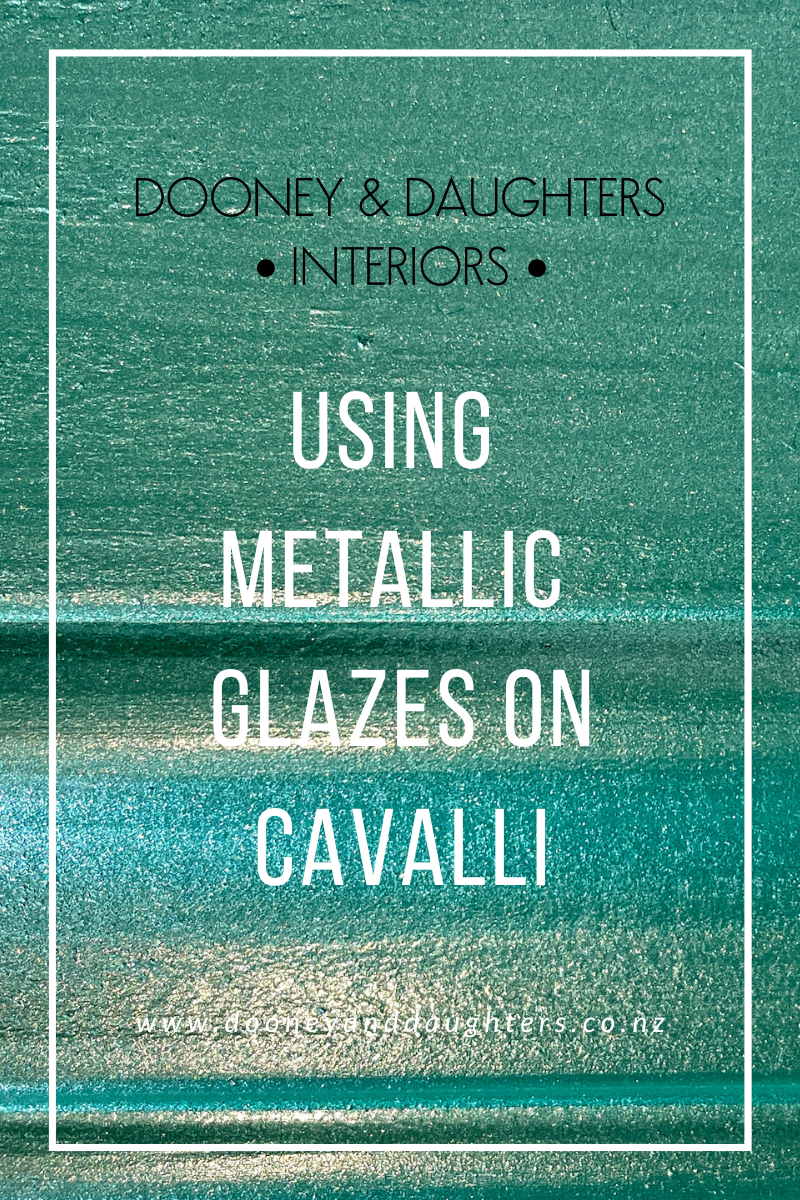 Using Metallic Glazes on Cavalli
In this blog post we wanted to share how using the metallic glazes can transform the base colour and create a fun finish.
We have used a base of Cavalli, our Spring Summer 2022 Limited Edition colour, and then have used Szofia Dust and Addison Blue glazes to create two different looks.
We love how the Szofia Dust has softly lightened the Cavalli and brought the greens right out. In contrast the Addison Blue has given wonderful depth and movement, creating more of a sea green finish.
Technique:
Paint the base colour first, we used Cavalli. For this we had one sample painted with Velvet Luxe and the other in premium chalk paint. Our metallic glazes work over both versions of chalk paint.
Stir your glaze well and decant onto a flat surface, we used baking paper.
Using the spalter brush, brush on in one direction, lightly feathering off for a flawless finish.
That's it! The metallic glazes have a lacquer base meaning that you do not need to do any top coats. However, if you are using it outside we would recommend one top coat of premium lacquer.
Wash your brush in water with a gentle soap, we love using the olive soap. This will keep the bristles nice and soft.
Cavalli shown with different finishes. Top L-R: Clear Wax, Crisp White Wax, Dark Wax, Carbon Black Wax. Bottom Left: Szofia Dust Glaze, Bottom Right: Addison Blue Glaze.
Products Used:
Facebook Live:
Watch our short Facebook Live video to see us in action applying the glazes.