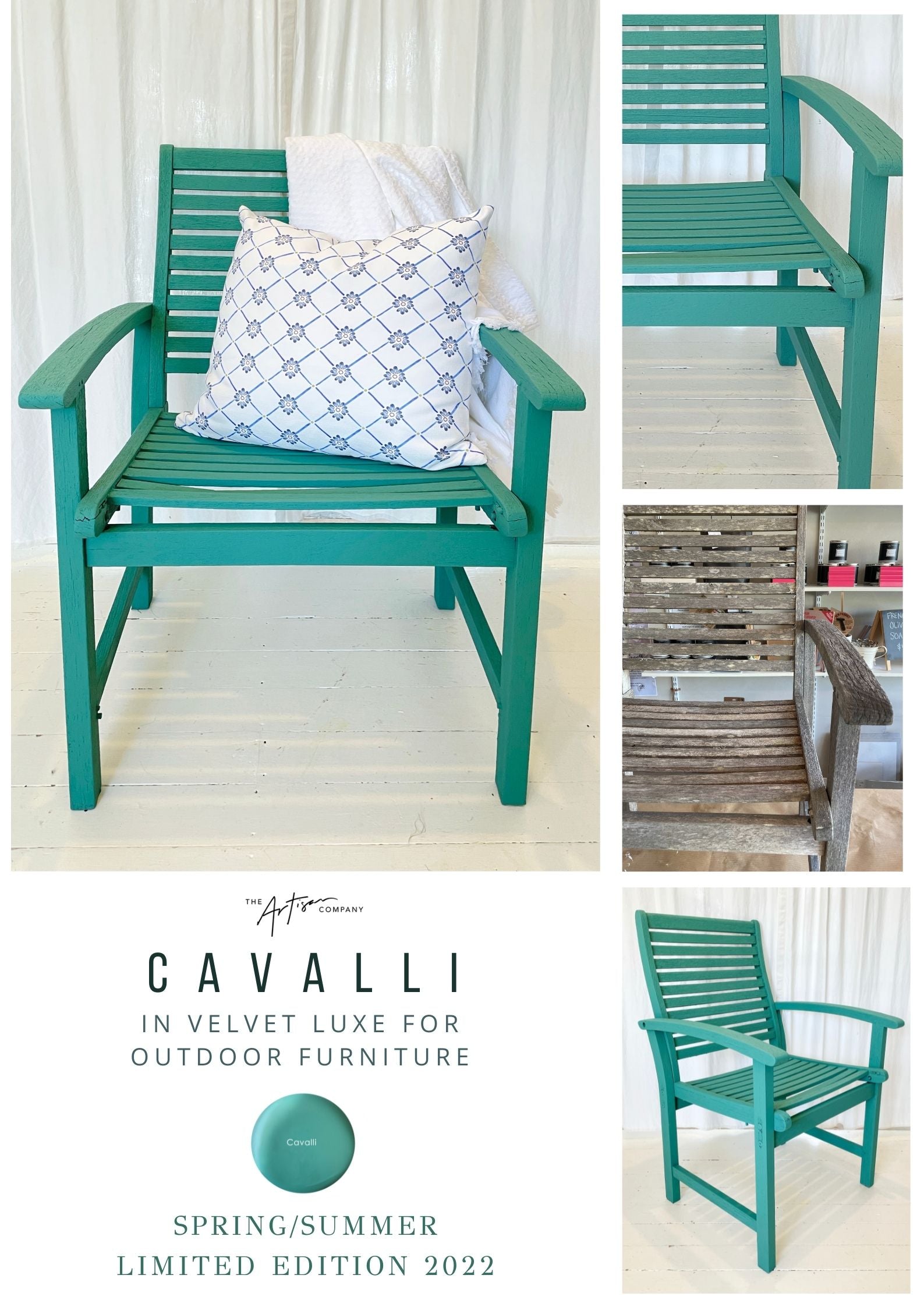 Introducing Cavalli! Spring Summer 2022 Limited Edition Colour
Introducing the Spring Summer 2022 Limited Edition Colour from The Artisan Company: Cavalli!
Cavalli: Named after the Cavalli Islands, a small group of islands that can be found in the Bay Of Islands. The colour is reminiscent of the green-blue hues that can be found in the waters surrounding these islands on a clear summers day.
A beautiful, uniquely crafted Artisan 'sea green' with a strong range of mid-blue undertones. 12 carefully selected, high quality pigments have been brought together and beautifully balanced to craft this Artisan colour.
Cavalli suits many styles, including: Coastal, Tropical, French Country, Villa, Classic, Modern Contemporary, or pair it with wood tones for a Farmhouse look.
Cavalli works well with the metallic glides, especially Forgotten Gold, Bronzanite and Metro Silver.
Available in premium chalk paint and Velvet Luxe hybrid indoor/outdoor chalk paint, it is available in limited numbers. Cavalli will be available for 4 months from 4th November or until sold out.
Shop Cavalli here.