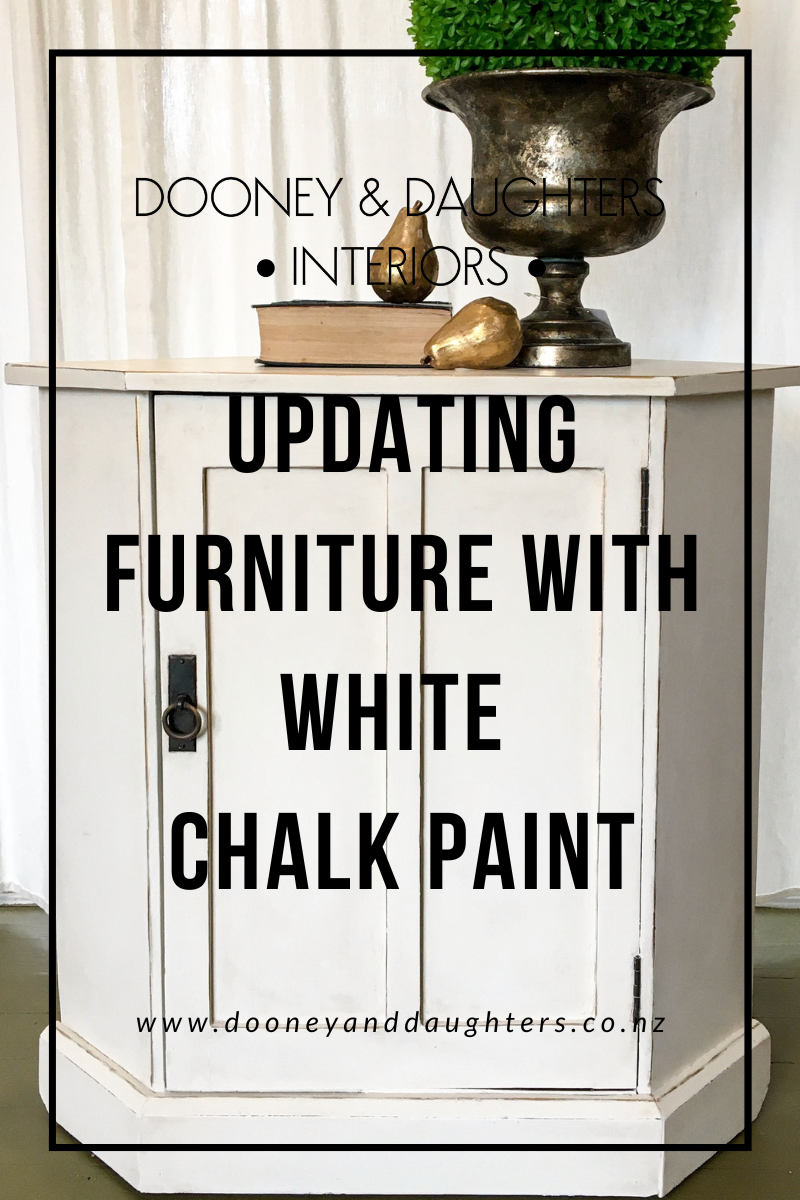 Updating Furniture with White Chalk Paint
White painted furniture is a perennial classic and a great way to update an older piece of furniture to give it a clean and crisp finish.
With four different whites to choose from, it's never been so easy to update your furniture.
Seal your white chalk painted furniture with lacquer for a durable finish or wax for a soft and classic chalk paint finish. If you're wanting to keep your your white nice and bright, tint your lacquer or wax with your chalk paint colour when sealing, as we did with the Crisp White dresser below.
Or create some age and patina by using a touch of Dark wax to edges and details like the below corner unit. For a more natural finish, add a layer of white coloured wax (in the below case it was Wild Tusk coloured wax) over the Dark wax to blend and give a subtly aged finish.
White is a great background for rub-on transfers. For the below bedside we used Old Chiffon, our pink based white, to complement the pinks in the Wild Flower transfer.
Adding a sheen with Satin (as shown below) or Gloss lacquer is a great way to give a contemporary finish to an older shaped piece of furniture. We love how the light bounces off these stacking tables, with the added bonus of the durability and strength that lacquer gives.
By subtly distressing the edges of a white painted piece, you can achieve a country inspired feel without it being too shabby chic. The below TV unit has been lightly distressed along the hard edges which gives a nice contrast when up close and ties in with the original handle and hinges.
We love how white chalk paint contrasts with natural wood and like to show that off as often as possible. For the below blanket box we also added touches of grey coloured wax to fit with our customers Scandi inspired bedroom.
Lastly, you don't need to paint the entire piece white. For the below book shelf we painted the inside in Beluga, our grey-based white, to give a crisp contrast to the pale grey of the exterior. A great way to add a bit of colour while keeping the brightness of a white painted piece of furniture.
We hope this blog post has given you some inspiration for painting your furniture white. With four different shades, it's easy to find one that will work for your home and style. From contemporary and modern, to country and rustic, white chalk paint is a timeless classic.