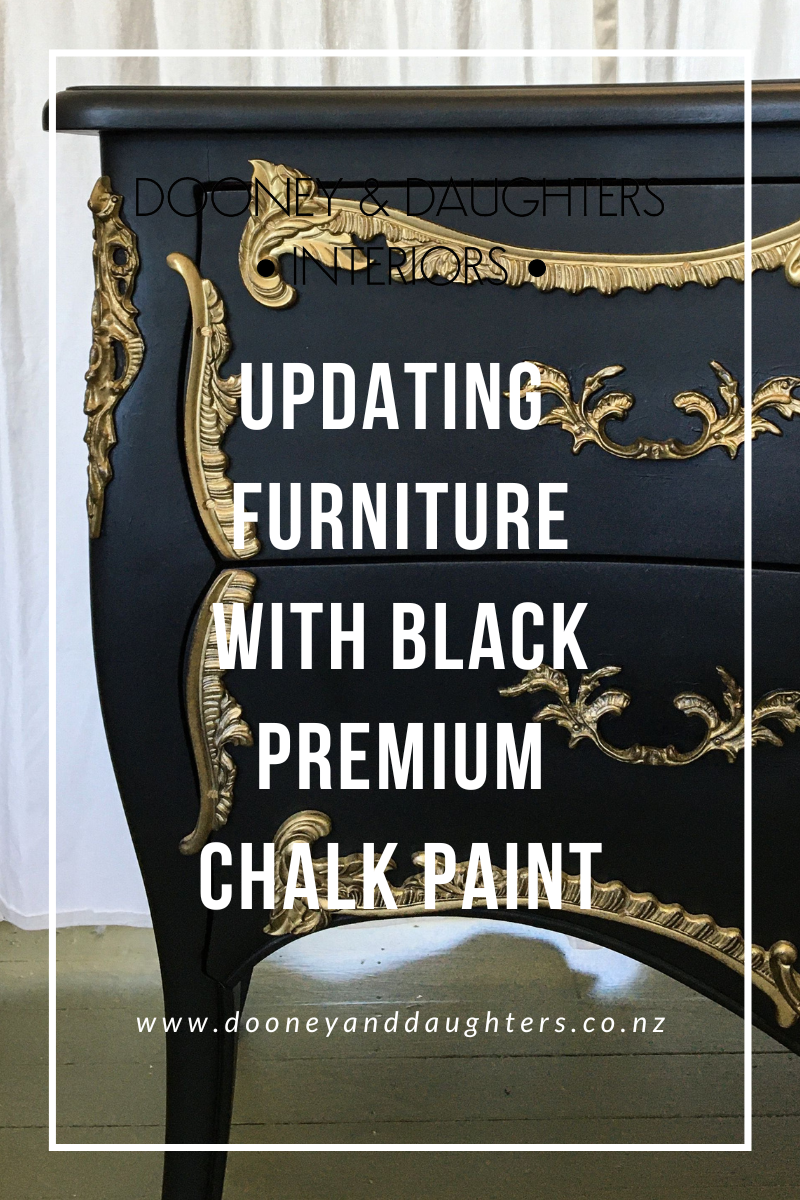 Updating Furniture With Premium Black Chalk Paint
We love using premium chalk paint to update furniture and Carbon Black is a perennial favourite to give a modern and contemporary feel to older pieces.
Carbon Black is a warm, deep black, making it the perfect shade to hide and cover any imperfections. Whereas using a cool black would show any dings or scratches.
Seal your premium chalk paint with Clear wax for a soft finish or use Lacquer to give a harder, more durable finish. This is perfect for those surfaces that you wipe down frequently or may get water on them, i.e. dining tables or bathroom furniture.
Alternatively use Dark wax, as we have on the bedsides above, to give a deep finish to your Carbon Black which ties in well with warm woods.
We love using Carbon Black with our decoupaged pieces too. It blends into the background and allows the decoupage paper to really pop and become the focal point.
Black is a great colour for desks and office furniture, giving a more industrial or masculine feel. Black allows furniture to disappear into the background so other objects in your room can be the focal point.
Pair Carbon Black with wood like we did on the below table. The warmth of the wood pulls out the warmth of the black, giving a classic finish.
Lightly distressing your black premium chalk paint is a great way to give extra interest and depth to older furniture. Embrace the imperfections and use 240 grit sandpaper to knock back any edges or places that would naturally distress over time.
Premium black chalk paint is a great way to update old furniture and give it a completely new feel. As shown on the below sideboard, black has changed it from a country piece to something much more contemporary and modern, especially when paired with brass handles.
We hope this blog post has give you some inspiration for updating furniture using premium black chalk paint. A wonderful and versatile colour that works in all homes and styles, from modern contemporary to rustic French. It works well with cooler rooms and warmer tones.
Shop Carbon Black premium chalk paint here, Carbon Black Velvet Luxe hybrid-chalk paint here and wax and lacquers here.