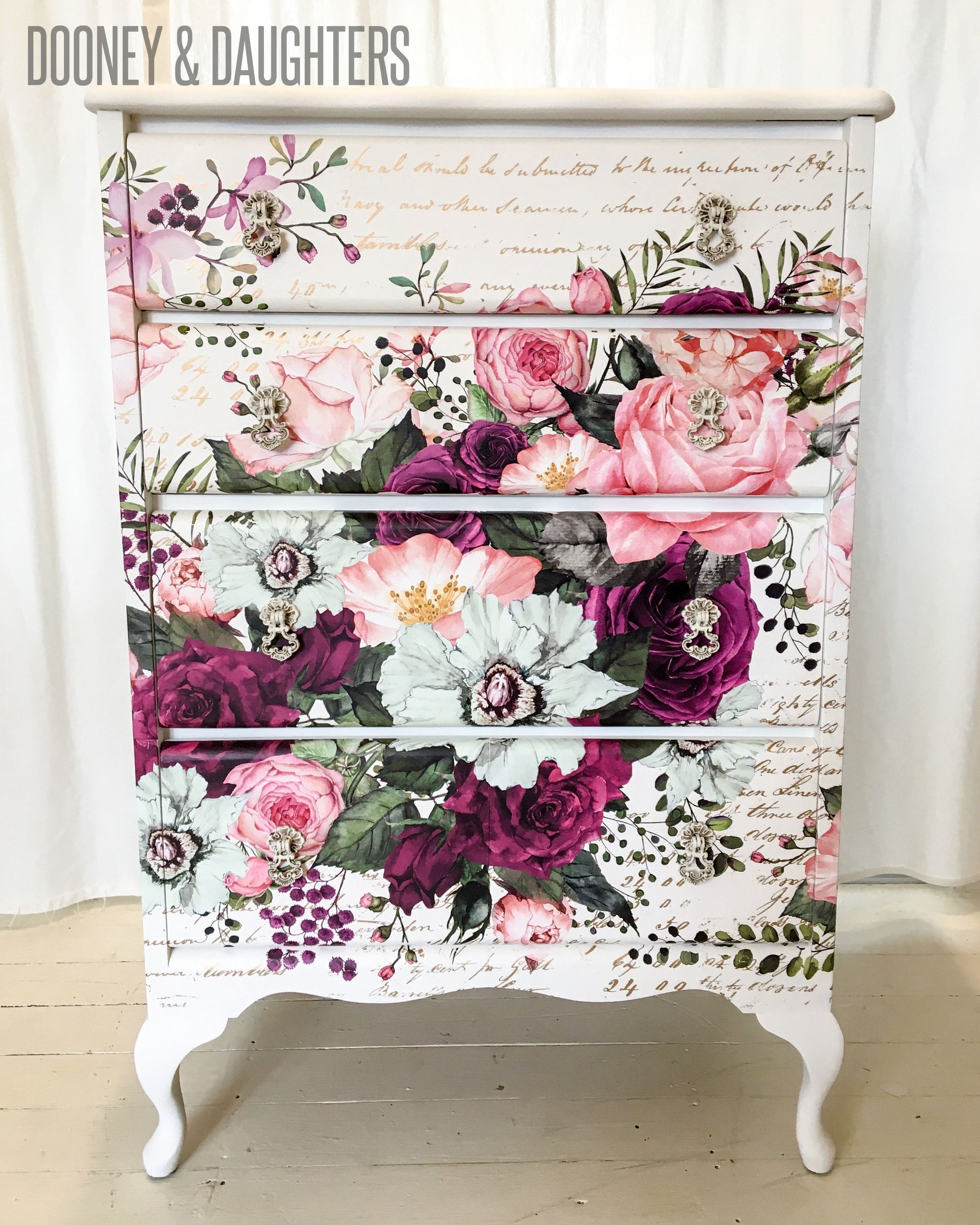 Rub-on Furniture Transfers
We stock a great range of ReDesign rub-on furniture transfers and love how they completely change the look of a painted piece of furniture, turning them into works of art!
Over the year that we've stocked them, we have created some beautiful looks. From using the extra-large transfers which cover the entire front of a set of drawers, to using the individual ones to create our own designs.
We've also used the transfers on different pieces, not just wood furniture! Including on an old mirror and a silver-plated teapot! Showing that you really are only limited by your imagination.
We constantly have new designs arriving, with all of them available online here, and in our Remuera shop. ReDesign rub-on transfers are easy to use and we have a short how-to video here and a blog tutorial for you here.
We hope you love the rub-on furniture transfers as much as we do!