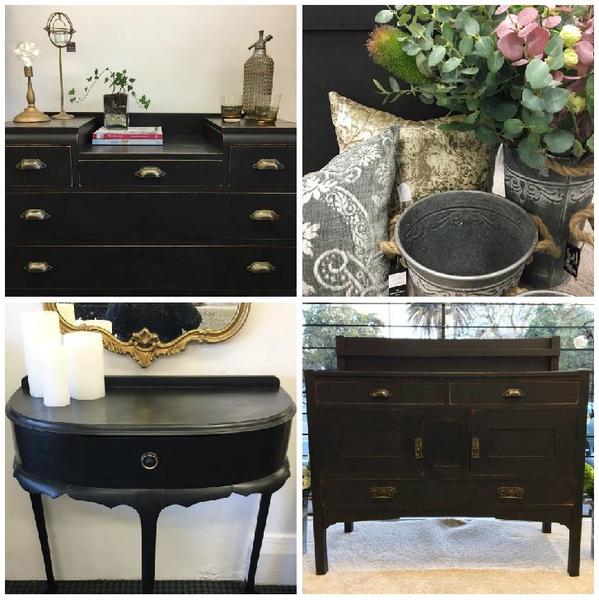 Monthly Inspiration
I thought I'd start a monthly(ish) blog post about what is currently inspiring me. I'm always looking at interiors on Pinterest, different Instagram accounts (you can follow us here), my favourite interior blogs and interior decor books. I'm also heavily influenced by the weather and have noticed that as the temps have cooled and the rain has settled in, my aesthetic has made a bit of a U-turn from light and bright, over to the dark side...

At the moment I'm loving dark interiors, black and shades of grey, warm metals like brass, lots of candles and luxuriant fabrics like velvet. Mixed with natural elements like greenery, stone and rustic wood, these spaces can feel cosy and lived in.

French Industrial, French Country and Rustic are some of my most searched keywords, as shown below.
I like the sense of history that these interiors bring. They all feel inviting and lived in.
This is all reflected in the shop with lots of new furniture having been transformed using black paint which instantly modernises and gives an industrial feel.
I hope this has given you some food for thought for your own interior!
Nicolette