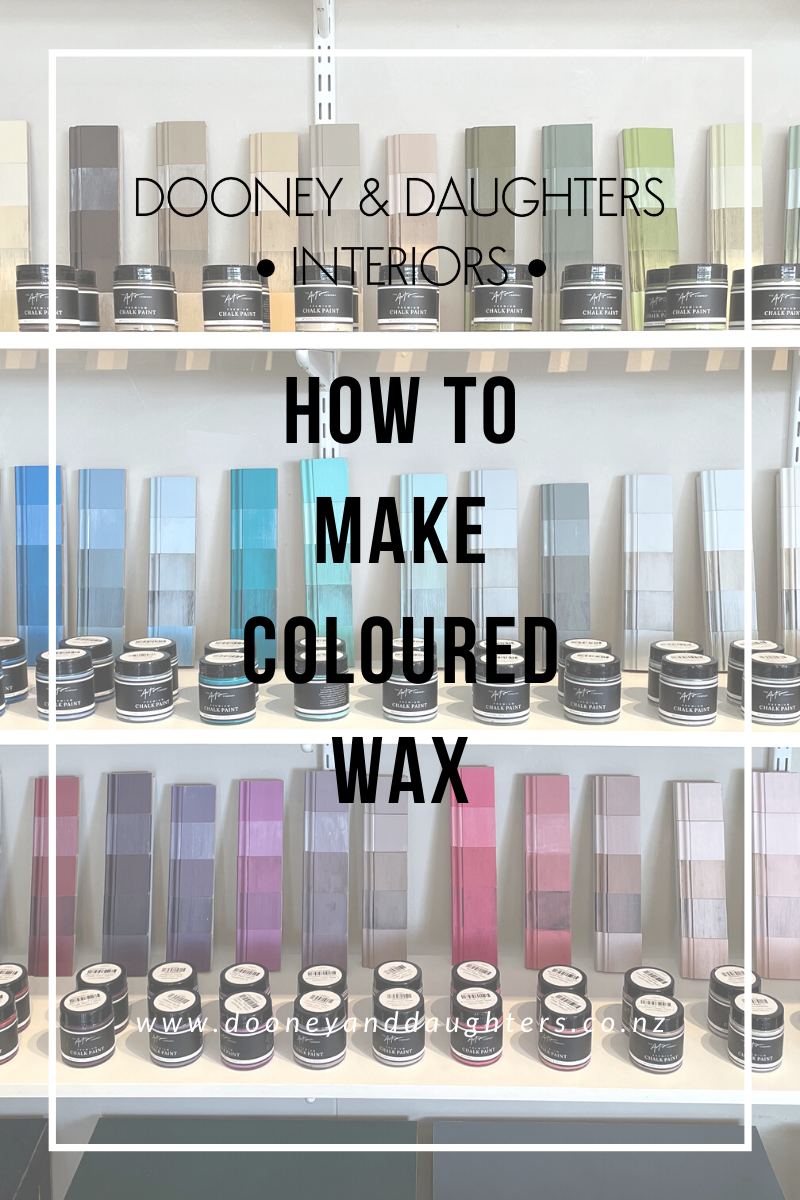 How To Make Coloured Wax
In this blog post we will break down exactly how to make coloured wax!
Coloured waxes are a great way to add interest and depth to your premium chalk painted finish. One of the amazing things about The Artisan Company premium chalk paints and clear wax, is that they can be mixed together to create any coloured wax. This really opens the scope for creativity and creating your own bespoke hand painted furniture finish.
Make sure to watch our Facebook Live at the bottom of the page. We show you exactly how to make coloured wax and show how two different coloured waxes completely change the base colour.
Fist things first, why would you make a coloured wax?
The Artisan Company high performing waxes come in two colours - Clear and Dark. Dark Wax is a great way to create age and patina for a French or antiqued look. However, often another colour would work better for your home and your interiors. By making a coloured wax you can really personalise it.
Ok, I think I'm getting it but can you give me some examples?
It can be a bit to get your head around so here are some of our favourite examples, but remember with 67 premium colours, the combinations are endless!
Carbon Black wax creates an industrial feel
Crisp White wax can turn most colours beachy
Old Espresso wax is a subtler brown wax compared to using straight Dark Wax
Firefly wax is a great way to create subtle highlights, especially when teamed with Forgotten Gold glide
Obsidian Blue wax over a lighter blue base elevates the beach feel
Clubhouse Grey wax over a pale grey gives a soft French industrial finish
Ruby Glass wax over Firefly gives an electric hue.
This is sounding fun! How do I make a coloured wax?
Making a coloured wax is simple, just follow the below steps.
Decant your clear wax onto a flat surface - a plate or baking paper work well.
Add approximately the same amount of premium chalk paint to your wax - eyeball it, don't measure as paint weighs more than wax.
Mix wax and paint together well, we want to make sure all of the paint is mixed in and there's no marbling.
That's it! Apply like normal with your natural bristle brush and wipe the excess off with a clean, lint-free rag.
In the video and below picture, we use a base of Toulouse premium chalk paint, with a Crisp White coloured wax and an Obsidian Blue coloured wax.
Is there anything else I need to know?
Making coloured wax is unique to The Artisan Company premium chalk paint and wax range. Please do not do this with other products as there is a high chance it won't work.
Have fun and play with the strength of your coloured waxes. You don't need to do the standard 1:1 (wax:paint) ratio but can play with making lighter coloured waxes (i.e. more clear wax to paint).
Layer your coloured waxes! You can add as many layers as you like. We recommend letting the layers dry for a bit between coats and starting with a lower strength coloured wax and building it up as you go (i.e. start with more wax to paint for the first layer, and have a stronger coloured wax for the layers after).
We hope that this blog post has helped and inspired you to create a coloured wax! For more ideas, check out The Artisan Company paint recipes here and our past projects here.
As always, if you have any other questions, please get in touch.