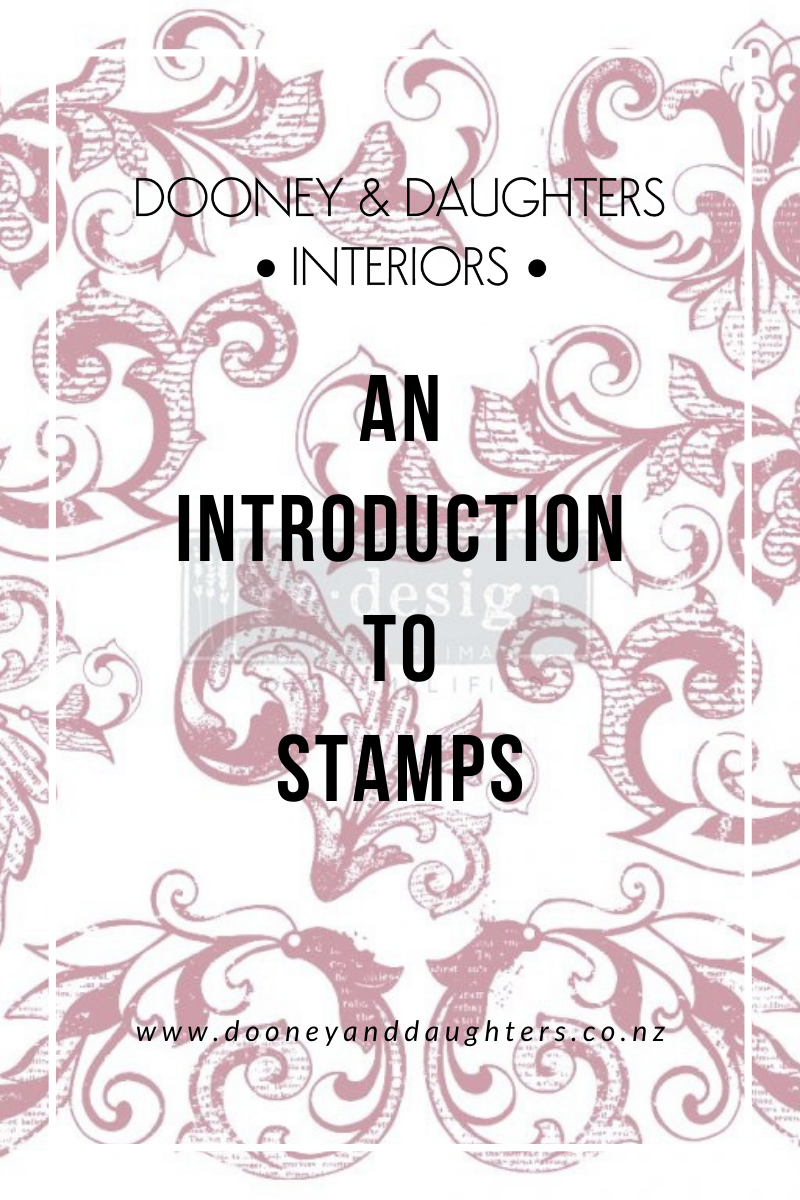 An Introduction to Décor Stamps
This week we had a play with the new décor stamps by ReDesign with Prima.
What are décor stamps?
The Clearly Aligned Décor Stamps feature customised, printed designs on the clear acrylic stamp itself. This allows you to clearly align your stamp for perfect
placement, while also preventing over stamping and misalignments. Seeing the pattern clearly, without inking the stamp first, is especially helpful when creating repeat patterns. Create unique and versatile stamped designs on a variety of surfaces, while stamping your projects perfectly each time!
How to use décor stamps?
You can use the décor stamps on your furniture or home décor projects. 
When you first use them we recommend prepping them by using a 180 grit sandpaper to lightly roughen up the stamp, this will allow your ink or paint to adhere to the stamp better.
Use the ReDesign ink pad or our premium chalk paint with your stamp. You can use the stamp as is, or if you are doing a large project or want to keep everything clearly aligned (e.g. if using letters or numbers), use the acrylic block to make it easier.
Facebook Live
Watch our Facebook Live to see the stamps in person, what they look like and what the ink pads look like, as well as quick introductory tutorial.
Further Training
Make sure to check out our other training posts on our blog, all can be searched by 'category'.