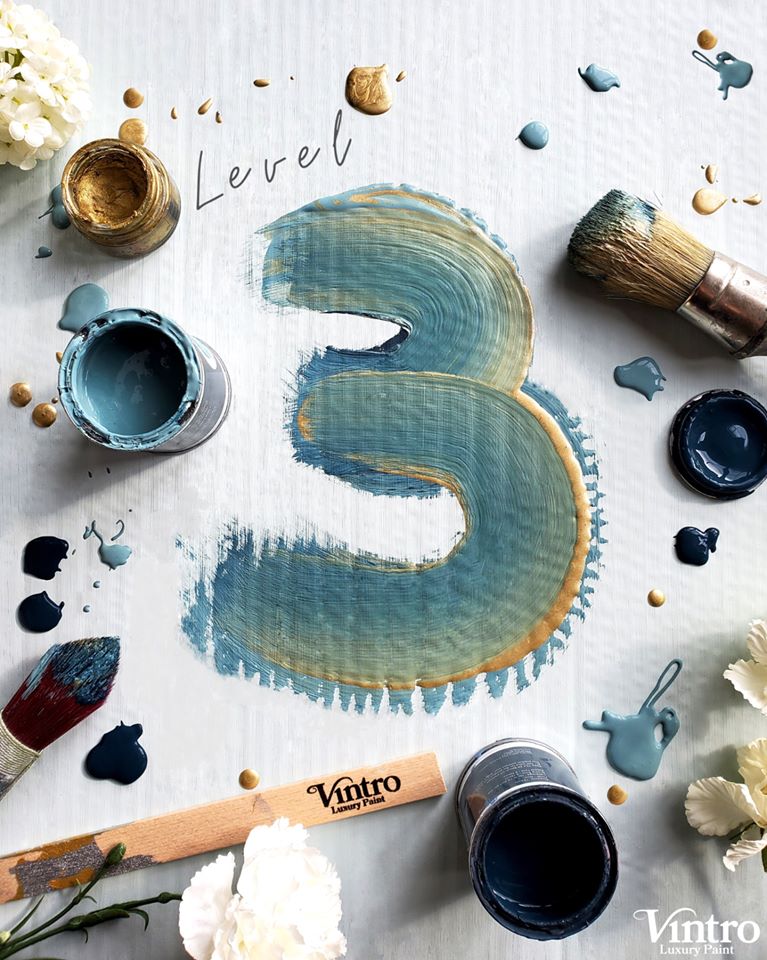 Daily #ChalkPaint Tips During Level 3
During level 3 we were finally able to come back into our shop which meant that we were able to paint again! It was a lot of fun and we were able to have a good play while the doors were shut.
After almost 5 weeks of full lockdown, it was wonderful to get creative again and to share that burst of creative inspiration we did daily chalk paint tips in our Instagram stories. It was a lot of fun and we have lots of ideas for longer videos and blog posts so that we can better help you.
These daily tips have been saved in a highlight on our Instagram page but we thought we'd give a brief summary of everything we shared. We hope you enjoy them!
Brushes - we talked about our favourite Staalmeester brushes and what we use each of them for. Including, our pro-hybrid brush which is our go-to everyday brush; the natural bristle which is used for wax work and to create lots of texture; a flat brush which is perfect for lacquer, no seal chalk paint and when you want a smooth finish; and the detail brush which helps get into corners and hard-to-reach spots and is always handy!
Stirring chalk paint - The Artisan Company chalk paint is thick and full of pigment, this means that you need to give it a really good stir whenever you open a can in order to scoop up all the good bits that have settled.
How to get a smooth finish - for this tip we talked about adding 5-10% water to your chalk paint when painting the second coat, using a flat brush and sanding back any bumps with 240 grit sandpaper.
Velvet Luxe Hybrid Chalk Paint - our velvet luxe chalk paint already has the lacquer built into it so you just paint and you're finished! It's great for hardwearing surfaces, exterior or bathroom projects or for when you want a smooth, matt finish.
Metallic Cremes - we have a range of metallics. Paint a base of chalk paint in a corresponding colour first (e.g. check out our information sheet here) and then paint straight over. You can also finish with a coloured or dark wax for an aged look.
Different surfaces you can paint on - The Artisan Company Chalk Paint is an amazing product that will adhere to almost any surface, including wood, veneer, laminate, plastic, glass, fabric, leather, silver and a lot more!
Mixing colours - a fun part of painting is coming up with your own colours and colour combinations. When starting to mix colours we recommend using your fingers to combine and to keep track of your ratios. You can mix any colour but some suggestions are: adding white to lighten or black to darken; mixing brown into pink; mixing blue and green.
Using lacquer - The Artisan Company's lacquers are exterior grade and hardwearing. We always recommend using a flat fully-synthetic brush and painting two coats.
Using dark wax - dark wax can look a bit scary at first but it can create age, patina and depth on a flat finish. Brush on with a natural bristle brush and wipe off the excess with a rag. If the finish is darker than you wanted, you can pull it back with clear wax or fine steel wool.
Rags - not the most exciting subject but rags are super important when waxing! Make sure to use a lint-free white rag and fold it into squares. When wiping off excess wax keep the rag flat and change to a clean side frequently.
Gilding wax - we have a few different colours of gilding wax available, which can be applied with your fingers or a brush. Gilding wax is a great way to add some extra interest to a finish and to pull all of the colours together.
Have fun when painting! I think this one speaks for itself, but we do need to remember this occasionally and we need to stop comparing ourselves to other, more experienced, painters!
Creating a textured finish - this is a great way to add depth and interest to a flat piece. For subtle texture use the round pro-hybrid synthetic brush painting in crosses. For more texture use the natural bristle brush and paint in all directions (like a 4-year-old!). Texture looks great with a coloured or dark wax finish.
Sandpaper - we always recommend using 240 grit sandpaper to smooth out any lumps, bumps or excess texture on your piece, or to create a distressed finish.
Washing brushes - we always have a bucket with some water next to us when painting to put our brushes in when we've finished, this will remove most paint from your synthetic brushes and will save a lot of time when rinsing them. For your natural bristle brush, we recommend using warm water and gentle soap (our olive soap is wonderful) to remove wax and to condition the bristles.
I hope you enjoyed our tips and please remember that you can always call or email us if you need help!