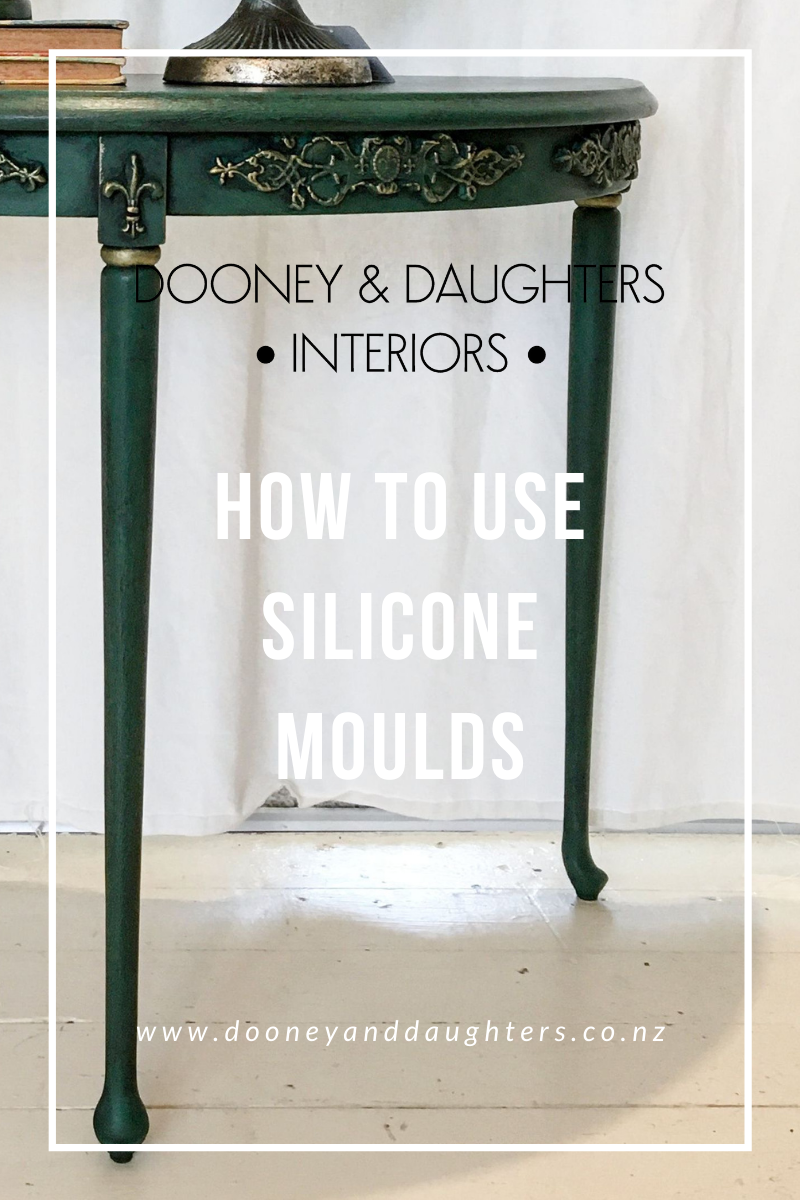 How To Use Silicone Moulds
In this weeks tutorial we are talking about how to use the silicone moulds by ReDesign.
These moulds are a great way to make decorative mouldings that can then be used on your furniture or décor projects! 
What Materials Can You Use to Make Mouldings?
There are lots of different materials that you can use. Modelling Material is also made by ReDesign and is designed to work perfectly with their moulds. We also use Air Dry Clay, and this is the material that we demonstrate with in our video below. Resin is another compound that works and because the moulds are food safe, you could even use chocolate!
How Do I Use Air Dry Clay?
Air dry clay is the most common material that is used with these moulds, it gives a more rustic finish that works really well with chalk paint. It's also fast drying and easy to use.
Using small amounts of your air dry clay at a time, press it into the mould.
Make sure that it goes right to the edges and keep the back as flat as possible.
If you're doing a large mould you might want to wait five minutes or so before turning it out, if it's a small mould you can turn it out straight away.
Lay it on a flat surface (we like using baking paper or a ceramic plate so it doesn't stick), and continue making your mouldings.
Glue your moulding onto your furniture or decor project before the clay has dried, this will give you flexibility to shape and move the moulding to your liking. We use wood glue but use what works for you.
Once dry you can paint like normal with your premium chalk paint.
We do recommend having a play with your air dry clay (or any of the above materials) in your mould before you do your final piece.
Tips & Tricks When Using Air Dry Clay
Keep your opened air dry clay in a cool and fully sealed storage. A Ziploc bag or Tupperware container work well.
Use small bits of clay and work relatively fast so that the rest of your clay doesn't dry out.
Lay your furniture flat if possible when gluing, you can also use painters tape to hold your moulding in place while you wait for the glue to dry.
Facebook Live
Watch our Live to see a demonstration of how to use the Air Dry Clay with one of the silicone moulds.
Further Training
Make sure to check out our other training posts on our blog, all can be searched by 'category'.