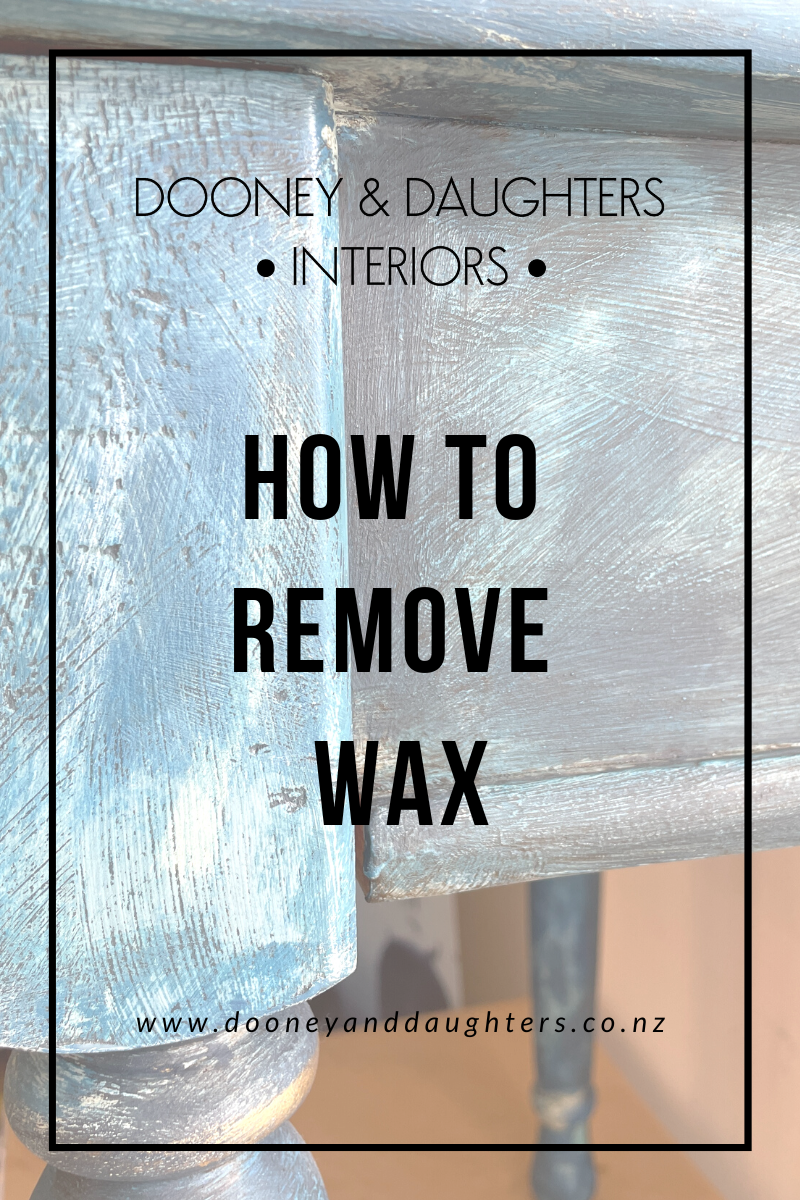 How To Remove Wax
So you've chalk painted and waxed a piece of furniture and have now decided you need a lacquered finish, what do you do?
Fortunately the fix is easy! In this blog post we will explain why you need to remove the wax and how to do it. 
Why do I need to remove wax?
If you're wanting to repaint a piece of furniture that has been previously waxed and finish it with lacquer you will need to remove the wax first.
Lacquer can't go over wax, even with a few coats of paint in between. The solvents in the wax may cause the lacquer to bubble and peel off. 
Our number one rule when using chalk paint is that you can wax over lacquer, but you cannot lacquer over wax - and while most rules can be broken, from personal experience, this one cannot be.
When would I remove wax?
We recommend removing wax when using:
lacquer - matte, satin or gloss
Velvet Luxe - as this has sealer built in
Stone Effects - again this has sealer built in
the metallic range - this is a lacquer based product
How to remove wax:
Removing wax is easy and just takes a little bit of elbow grease!
Using mineral turpentine (or a degreaser or equivalent) and a rag, remove as much wax as possible. This does take some time but is very effective.
Sand your piece back with 180 grit sandpaper. 
Dust and start painting!
Facebook Live
Watch our short Facebook Live where we talk about removing wax on a hall table we have been working on.