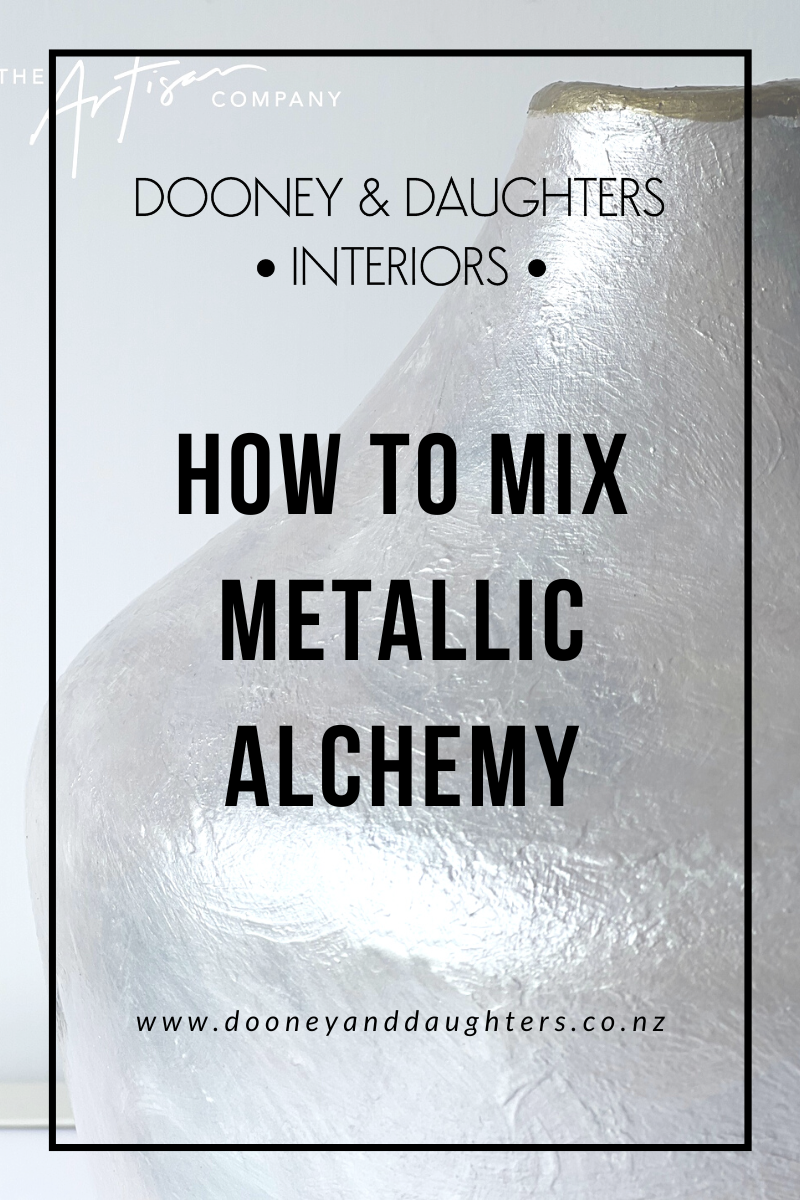 How To Mix Metallic Alchemy
The Artisan Company Metallic Alchemy range is taking metallic finishes to new heights! The updated range is a two part system that allows you to mix the perfect amount and colour that you need. In this blog post we'll teach you how to mix your Metallic Alchemy illuminator and concentrates to create your perfect metallic finish.
The two part system is made up of the Illuminator which has been crafted and developed for strength, durability and luminosity and is mixed with the Metallic Concentrates which are powders that have been milled and artisanally blended for stunning depth.
 Tools Needed:
Decanting the Illuminator and Metallic Concentrate onto baking paper
How To Mix Your Metallic Alchemy:
Stir your Illuminator well and decant into your glass beaker, petri dish or onto some baking paper.

Shake your Metallic Concentrate to redistribute all of the pigments.

Using your Mini Measuring Spoons, add your concentrate to your illuminator, keeping track of how much you use in case you need to make more!

Use your mixing sticks, mix both thoroughly together.

Brush on using your Spalter brush for a flawless finish.

Wash up using warm water and gentle soap.
Mixing the Illuminator and Concentrate together using a mixing stick
Top Tips:
Keep track of how much Illuminator and Metallic Concentrate you use so you can make more if needed.

For a full metallic finish add more concentrate, to create a glaze or metallic wash look, add less concentrate - you can really play to create your own look!

You can mix your metallic concentrates to create your own unique colour.

You can layer your metallic finishes, e.g. with a solid base of Indie Gold, you can then add a glaze of Copper Rose for an ombre look.

We recommend using over a base of premium chalk paint so that your metallic will fully grip and give you a durable finish.
If using outside, seal with a top coat of premium lacquer for added durability and UV protection.
Brushing the Copper Rose metallic using a Spalter brush